Happy #BookFaceFriday from the Nebraska Library Commission!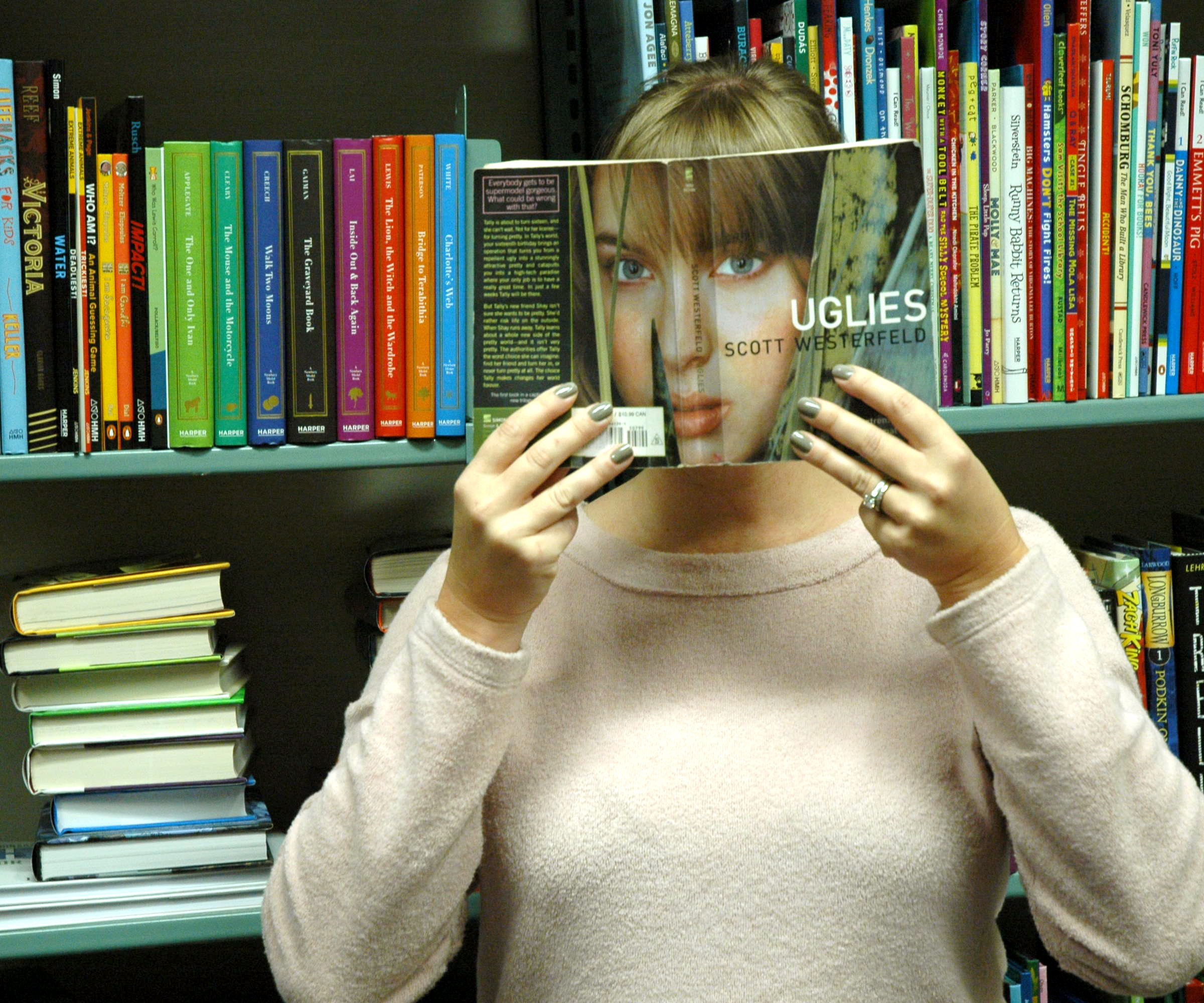 Did you know we offer YA titles in our Book Club Kits? Don't miss out on Scott Westerfeld's teen novel "Uglies" (Simon Pulse, 2011)! "Uglies" is the first novel in a three-part series that has more than 3 million books in print, has been translated into twenty-seven languages, and spent more than fifty weeks on the New York Times bestseller list.

Love this #bookface & reading? We suggest checking out all the titles available for book clubs at http://nlc.nebraska.gov/ref/bookclub.

You've seen this week's #BookFace model before, you just might not know it. Information Services Librarian, Aimee Owen, is also our weekly hand model holding up all the books we feature. Check out our past #BookFace photos on the Nebraska Library Commission's Facebook page!