Let the good times roll with this week's #BookFaceFriday!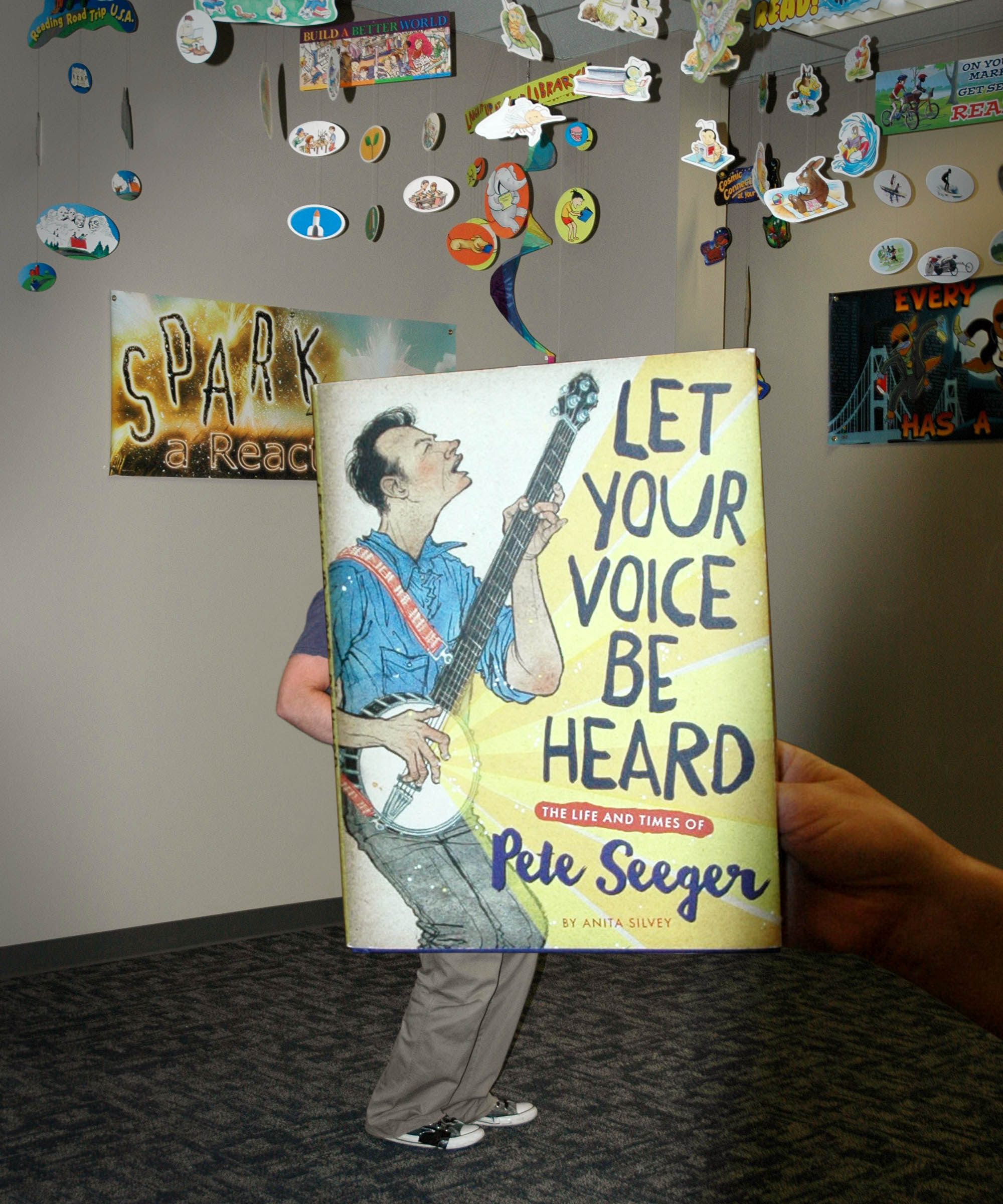 Summer Reading Programs
are happening all across Nebraska right now. This week's
#BookFace
selection, "
Let Your Voice Be Heard: The Life and Times of Pete Seeger
" by Anita Silvey
(Clarion Books, 2016) is the perfect fit since the Summer 2018 Reading Program motto is "Libraries Rock!" and the theme is music. Almost all public libraries, and a few school libraries, offer summer reading programs in Nebraska. It's offered to the children, teens, and sometimes adults, of various communities across the state.  Every year, the Library Commission provides a manual to public libraries in Nebraska, as well as a booklist of titles that relate to the theme. This title comes from our large collection of children's and young adult books sent to us as review copies from book publishers. When our Children and Young Adult Library Services Coordinator, Sally Snyder, is done with them, the review copies are available for the Library System Directors to distribute to school and public libraries in their systems.
"With the engaging, well-illustrated biography Let Your Voice Be Heard: The Life and Times of Pete Seeger, author Anita Silvey explains how this unlikely folk-music hero turned singalongs into social change."  –The Washington Post
This week's
#BookFace
model is Nebraska Library Commission's Talking Book & Braille Service Circulation Clerk, Nicholas Westra! Love this
#BookFace
& reading? We suggest checking out all the titles available for book clubs at
http://nlc.nebraska.gov/ref/bookclub
. Check out our past
#BookFaceFriday
photos on the
Nebraska Library Commission's Facebook
page!