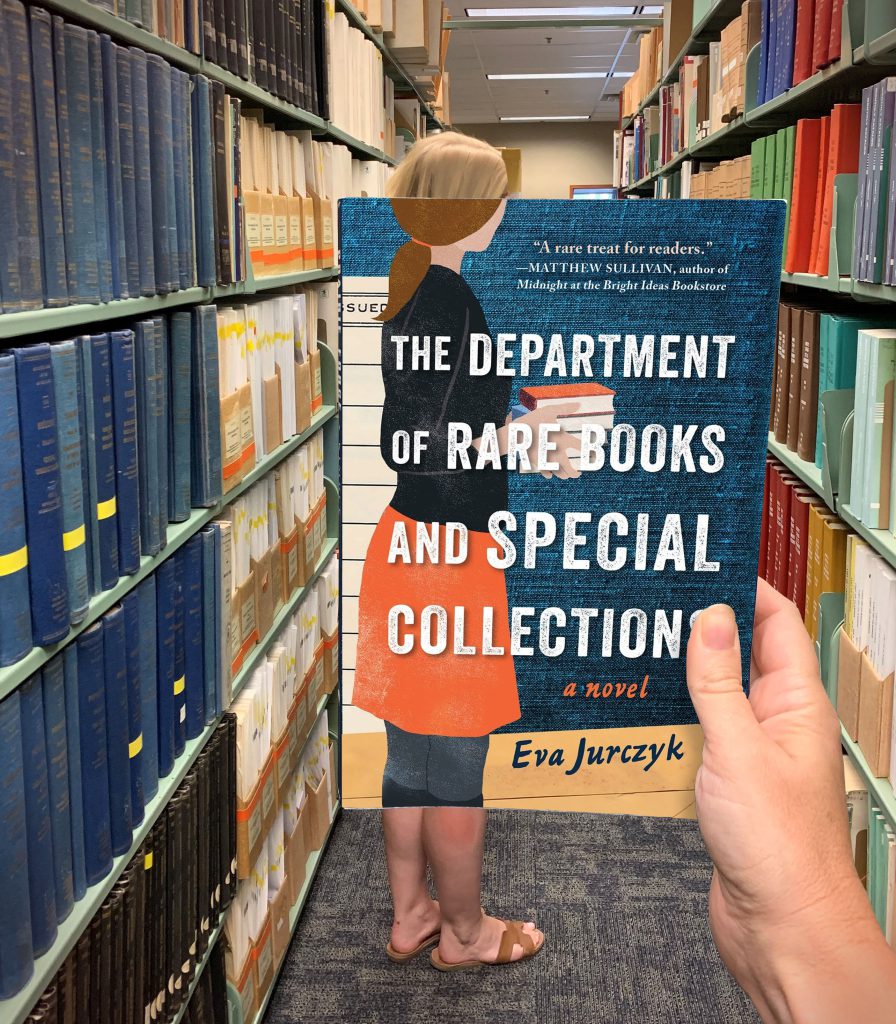 September is Library Card Sign Up month! And you can find your next great read on Nebraska Overdrive Libraries! Find all the library themed books in our "Library Card Sign Up Month" collection. One of the titles is "The Department of Rare Books and Special Collections: A Novel" by Eva Jurczyk (Poisoned Pen Press, 2023.) This novel about the secrets kept by quiet librarians is available as an eBook. There are 200 titles in the collection all about those bookish reads, and even better you can check them out with your library card!
"This intricately woven literary mystery brings readers into the cut-throat world of academia where rare book collections compete for money and prestige, and where those in power will do whatever it takes to protect their institution. A strong female protagonist and complex relationships drive this impressive, genre-bending debut."

―Wendy Walker, international bestselling author of Don't Look for Me
Find this title and many more through Nebraska OverDrive! Libraries participating in the Nebraska OverDrive Libraries Group currently have access to a shared and growing collection of digital downloadable audiobooks and eBooks. 189 libraries across the state share the Nebraska OverDrive collection of 21,696 audiobooks, 35,200 eBooks, and 3,964 magazines. As an added bonus it includes 130 podcasts that are always available with simultaneous use (SU), as well as SU ebooks and audiobook titles that publishers have made available for a limited time. If you're a part of it, let your users know about this great title, and if you're not a member yet, find more information about participating in Nebraska Overdrive Libraries!
Love this #BookFace & reading? Check out our past #BookFaceFriday photos on the Nebraska Library Commission's Facebook page!