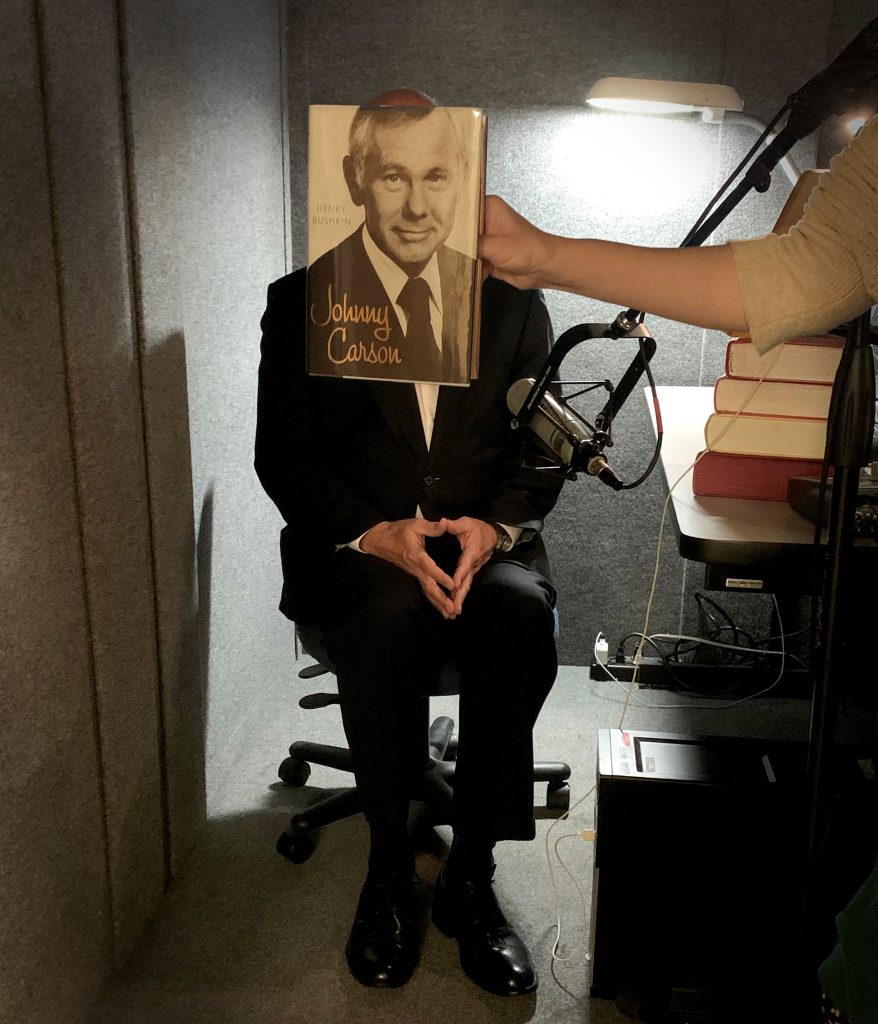 Ever wonder what the librarians at the Nebraska Library Commission do in their free time? When we aren't ironing our cardigans or putting our grocery lists in alphabetical order (just kidding, I think?), we're probably reading juicy celebrity biographies like this week's BookFace selection, "Johnny Carson" by Henry Bushkin (Houghton Mifflin Harcourt, 2013). This title is also the subject of this week's Friday Reads post, written by Information Services Director, Lisa Kelly. Library Commission staff take turns writing weekly book reviews of titles they have enjoyed (and sometimes not!) in our weekly Friday Reads series. Want to read it yourself? "Johnny Carson" is available as an ebook on Nebraska Overdrive Libraries!
"Henry Bushkin's 'Johnny Carson' is that rare celebrity tell-all by an author who knows whom and what he's talking about."

— The New York Times
Find this title and many more through Nebraska OverDrive! Libraries participating in the Nebraska OverDrive Libraries Group currently have access to a shared and growing collection of digital downloadable audiobooks and eBooks. 189 libraries across the state share the Nebraska OverDrive collection of 21,696 audiobooks, 35,200 eBooks, and 3,964 magazines. As an added bonus it includes 130 podcasts that are always available with simultaneous use (SU), as well as SU ebooks and audiobook titles that publishers have made available for a limited time. If you're a part of it, let your users know about this great title, and if you're not a member yet, find more information about participating in Nebraska Overdrive Libraries!
Love this #BookFace & reading? Check out our past #BookFaceFriday photos on the Nebraska Library Commission's Facebook page!