This #BookFaceFriday is something to write about!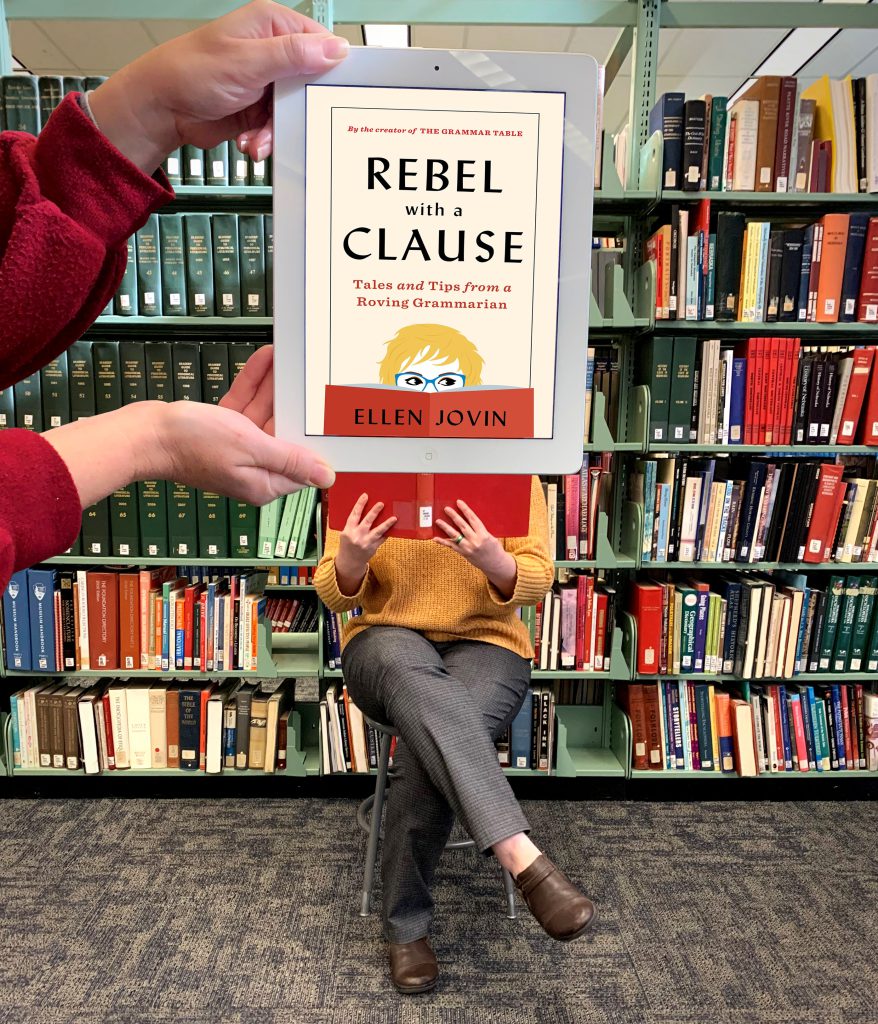 It's November, which means it's time for #NaNoWriMo, or National Novel Writing Month! This annual challenge to write 50,000 words of a novel has resulted in hundreds of thousands of new books since 1999. So we found this fun, literary read for this week's #BookFaceFriday, "Rebel With A Clause: Tales and Tips from a Roving Grammarian" by Ellen Jovin (Mariner Books, 2022). It's available as an eBook in the Nebraska OverDrive Libraries. Find it and other reads in the "Books for writers, would-be writers, and word lovers" currated collection for Nebraska OverDrive Libraries. Plus new titles, both nonfiction and fiction, are added daily to Nebraska Overdrive Libraries!
"Jovin uses a combination of intuition and established guidelines to demonstrate that there's almost always more than one correct answer to questions of communication. Along the way, she shares funny anecdotes about the interactions at her booth and how it functioned as an outlet for individuals to passionately express their points of view…Fellow language lovers will enjoy the ride."

―Publishers Weekly
Libraries participating in the Nebraska OverDrive Libraries Group currently have access to a shared and growing collection of digital downloadable audiobooks and eBooks. 189 libraries across the state share the Nebraska OverDrive collection of 21,696 audiobooks, 35,200 eBooks, and 3,964 magazines. As an added bonus it includes 130 podcasts that are always available with simultaneous use (SU), as well as SU ebooks and audiobook titles that publishers have made available for a limited time. If you're a part of it, let your users know about this great title, and if you're not a member yet, find more information about participating in Nebraska Overdrive Libraries!
Love this #BookFace & reading? Check out our past #BookFaceFriday photos on the Nebraska Library Commission's Facebook page!