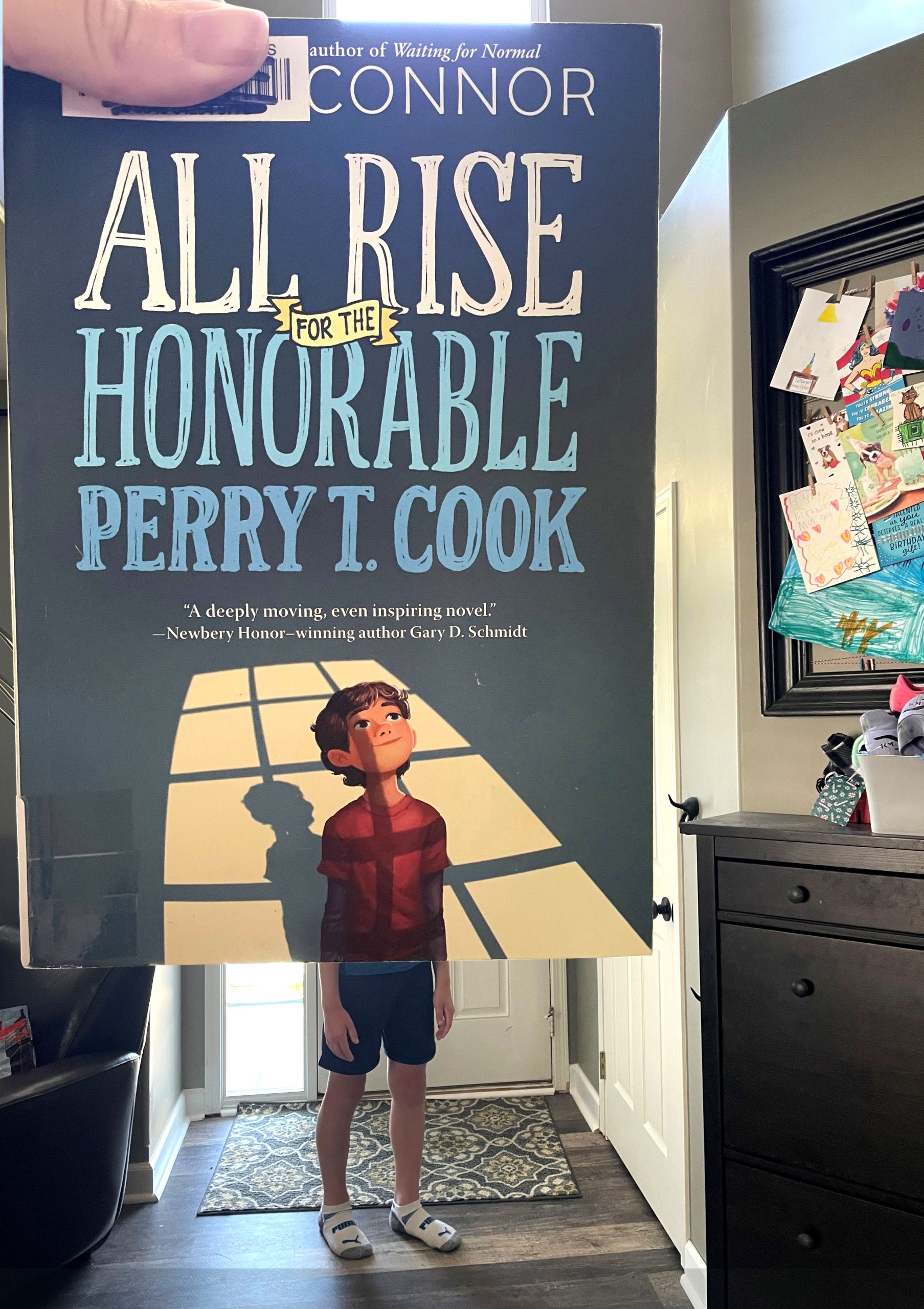 Ahh, the smell of freshly sharpened pencils and new erasers, makes us want to go out and buy school supplies! This week's #BookFace is a reminder that a Book Club Kit is the perfect summer reading tool.
This service allows libraries and school librarians to "check out" multiple copies of a book without adding to their permanent collections, or budgets. We have a great selection of kids/YA titles for you to choose from, like "All Rise for the Honorable Perry T. Cook" by Leslie Connor (Katherine Tegen Books, 2017). You can search for books based on grade level, genre, the number of copies available, or keywords, helping librarians and teachers find great reads for their YA book clubs.
This book has a Nebraska setting and was a 2018-19 Golden Sower Nominee, it is also available to our Nebraska OverDrive Libraries as both an eBook and an Audiobook!
"Rich characterizations give the novel its big heart: Jessica, Big Ed, and the other Blue River inmates are nuanced, vivid characters whose stories of perseverance after tragedy embody the novel's themes of redemption, hope, and community. This beautifully written work will send readers' spirits soaring."

— School Library Journal (starred review)
Book Club Kits Rules for Use
These kits can be checked out by the librarians of Nebraska libraries and media centers.
Circulation times are flexible and will be based upon availability. There is no standard check-out time for book club kits.
Please search the collection to select items you wish to borrow and use the REQUEST THIS KIT icon to borrow items.
Contact the Information Desk at the Library Commission if you have any questions: by phone: 800/307-2665, or by email: Information Services Team
Love this #BookFace & reading? Check out our past #BookFaceFriday photos on the Nebraska Library Commission's Facebook page!