This #BookFace is caught in a sticky situation…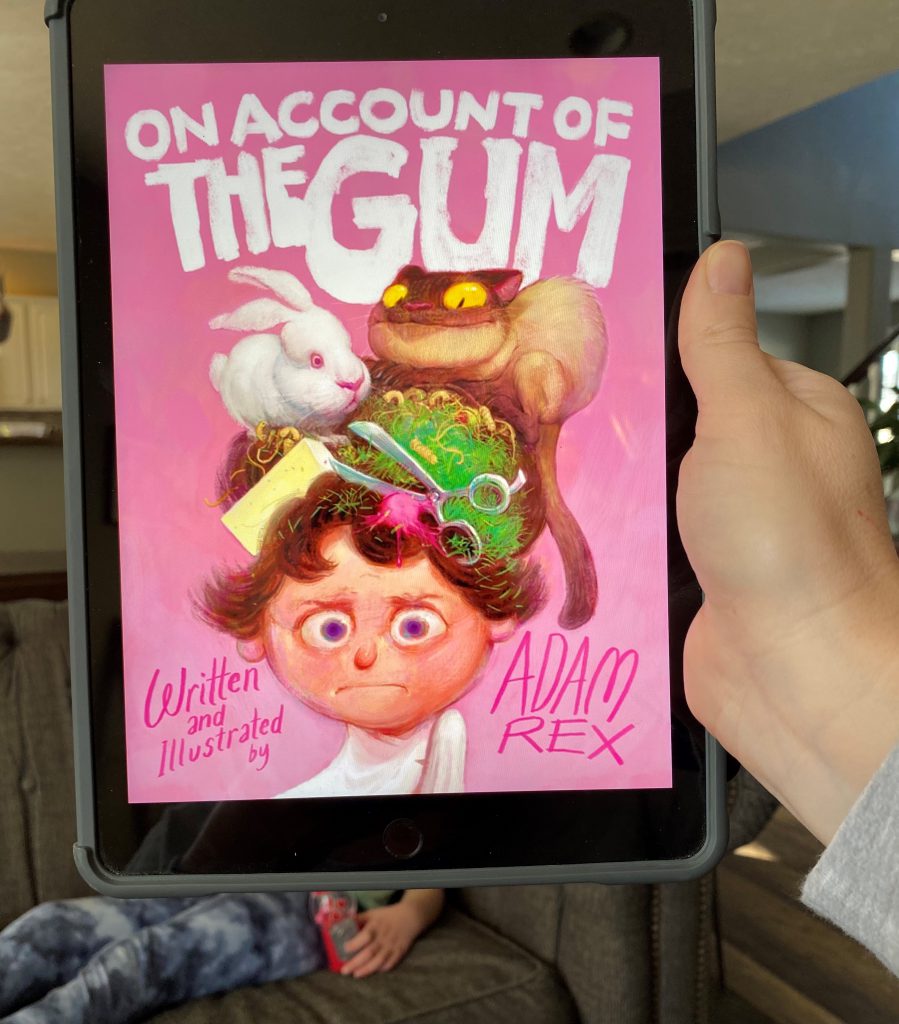 And this day started out so well! If you're looking for the best advice on how to remove gum from your hair, maybe skip reading "On Account of the Gum" by Adan Rex. If you're looking for a good laugh, this is your book! It's available as an eBook from Nebraska OverDrive Libraries. Nebraska OverDrive Libraries has a wide variety of children's books, from picture books to to youth adult titles, and more.
Conversational rhyme, cascading action, and dramatic page turns create a story of early-morning, get-ready-for-school chaos. Gum-wrapper endpaper illustrations collaged under a bubble gum-pink wash set the tone for escalating silliness . . . [On Account of the Gum is a] gloriously giggly tale glued together by a glob of very gooey gum. –Kirkus Reviews, starred review
Find this title and many more through Nebraska OverDrive. 173 libraries across the state share the Nebraska OverDrive collection of 17,165 audiobooks and 28,972 eBooks. As an added bonus it includes 130 podcasts that are always available with simultaneous use (SU), as well as SU ebooks and audiobook titles that publishers have made available for a limited time. If you're a part of it, let your users know about this great title, and if you're not a member yet, find more information about participating in Nebraska Overdrive Libraries!
Love this #BookFace & reading? Check out our past #BookFaceFriday photos on the Nebraska Library Commission's Facebook page!