It's been quite a year with #BookFace!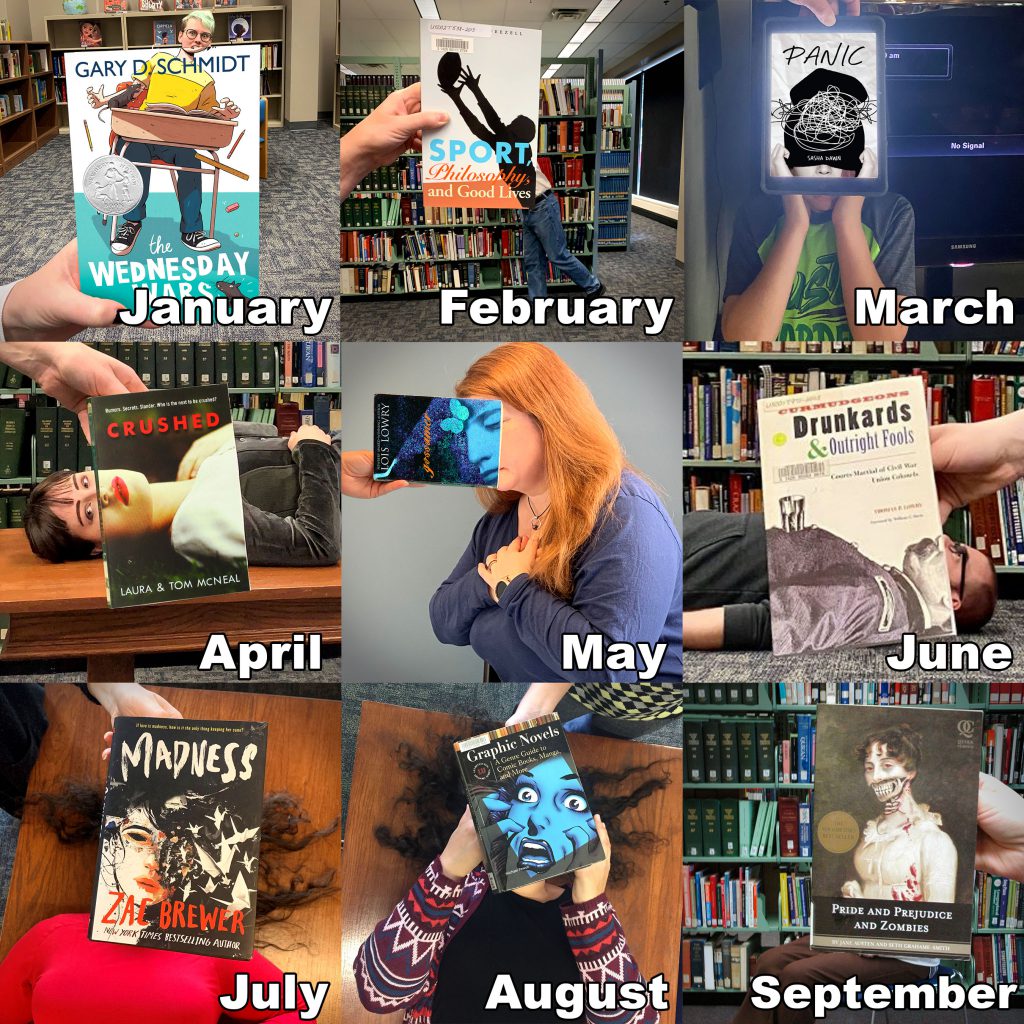 Our 2020 challenge, #BookFace style! We decided to jump on the meme bandwagon and share some classic NLC #BookFace photos. Because no matter what's happening out in the world, we've still got your back. Check out a few of our great services like:
And these are just the services we promote with #BookFaceFriday. Visit the Nebraska Library Commission main page to explore everything we offer!
Love this #BookFace & reading? Check out our past #BookFaceFriday photos on the Nebraska Library Commission's Facebook page!