"Deep in the heart of Summer, sweet is life to me still, But my heart is a lonely hunter that hunts on a lonely hill."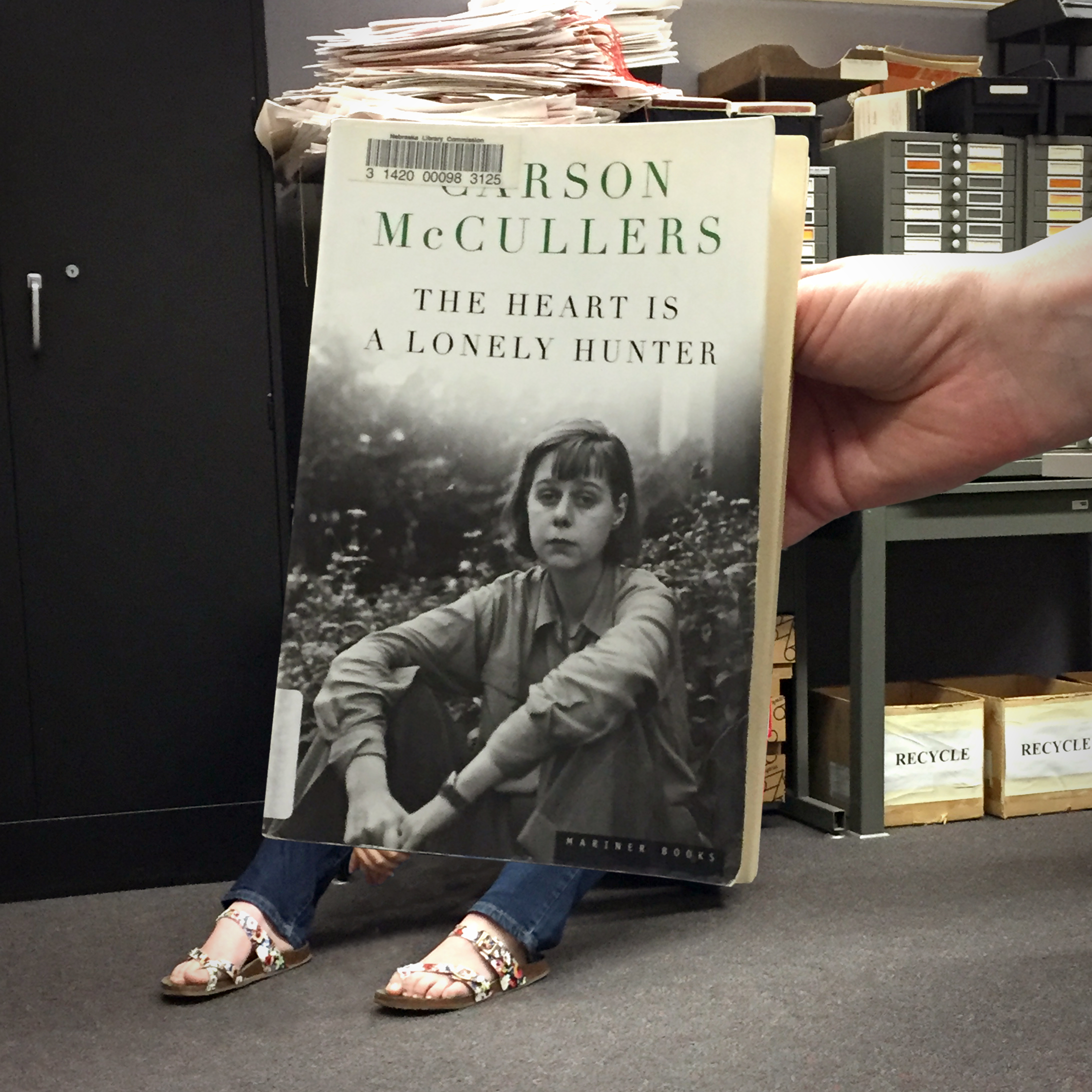 I just love the title of this week's
#BookFace
! Before I had even known what it was about, that title made me want to read it. It shouldn't surprise you that it was taken from a poem: "The Lonely Hunter" by William Sharp. "
The Heart is a Lonely Hunter
" by Carson McCullers (Demco Media, 2004) First published in 1940, McCullers loosely based the young heroine, "Mick", off of herself and her childhood in the south. With descriptions like "Wonderfully attuned to the spiritual isolation that underlies the human condition," and "spins a haunting, unforgettable story that gives voice to the rejected, the forgotten, and the mistreated… to the quiet, intensely personal search for beauty " how can you not want to read it? As a part of our NLC Book Club Kit collection this is a must read for any book club!
"When one puts [this book] down, it is with . . . a feeling of having been nourished by the truth." –May Sarton
This week's
#BookFaceFriday
model is our new Government Information Services intern, Samantha Alvarez. She's a recent graduate from Lincoln Southeast High School with plans to attend Hastings College this fall. Samantha's choice to major in Library Science is based on her love of reading and desire to be surrounded by books. Here at the Commission she'll be scanning and shelving our collection of federal and state documents. Love this
#BookFace
& reading? We suggest checking out all the titles available for book clubs at
http://nlc.nebraska.gov/ref/bookclub
. Check out our past
#BookFaceFriday
photos on the
Nebraska Library Commission's Facebook
page!