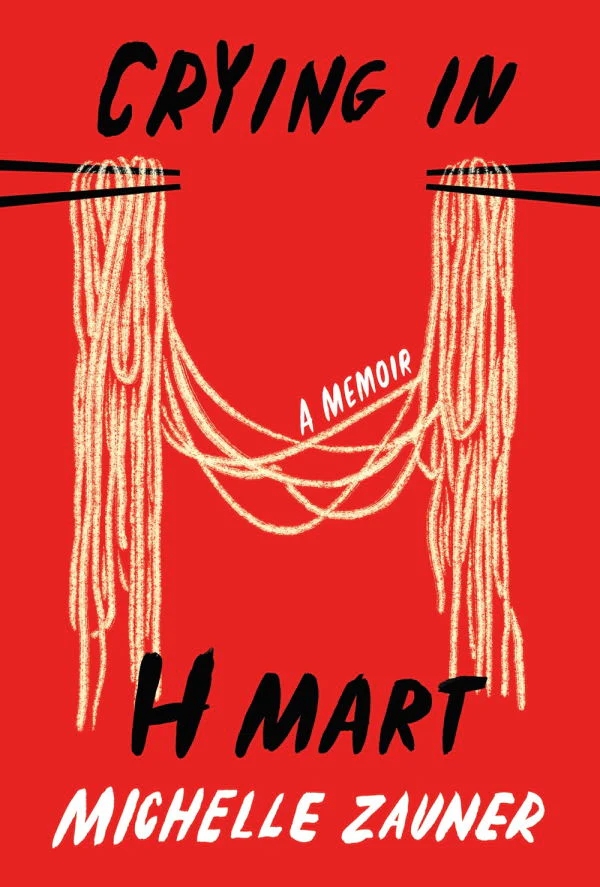 Today, we are looking at another memoir of a woman who is grieving the loss of her mother. But unlike our last Spotlight, I'm Glad My Mom Died by Jennette McCurdy, Michelle Zauner's relationship with her mother was tender and precocious despite their differences. Her memoir, Crying in H Mart, having spent 55 weeks on the New York Times's bestseller list, is Zauner's story of returning to her hometown of Eugene, Oregon, to be by her mother's side as she succumbs to cancer. Her loss inspired Zauner's debut studio album, Psychopomp. The album was highly praised, and since then, Zauner has reached commercial success, being named one of Time Magazine's most influential innovators in 2022. 
Michelle was always told that 25 would be an important year for her. After all, it is when her mother, Chongmi, met and married Michelle's father, an American living in Korea for work. For Michelle, 25 was the year cancer slowly took her mother's life. As a first-generation Korean-American, Michelle did not have the easiest time growing up. Between facing racism from her peers and pressure from her mother to be the perfect daughter, Michelle poured her heart into creative passions like music and writing. When Chongmi was diagnosed with cancer, Michelle was in a creative and financial rut. Her band at the time wasn't reaching much success, and her day jobs consisted of whatever part-time gigs she could manage. So when the diagnosis came, she dropped everything to attend to her ailing mother, hoping to repair the bond between them and repay her for the unending love and care she didn't cherish when she was younger. Throughout the memoir, Zauner attempts to nourish her and her mother's relationship while nourishing their bodies through learning to cook Korean food.
Crying in H Mart explores the bonds between food, culture, and family. While a strict parent, Zauner's mother expressed her love in subtle ways, such as preparing traditional meals. Having found comfort and safety in these meals, Zauner learns to cook them for her mother as a quiet way to repay her for the life she was given. Growing up in Eugene, Oregon, her mother was Zauner's only connection to her Korean side, so she finds herself inexplicably lost when she realizes there is no one left to help keep this half of herself alive. She contemplates how children of immigrants often feel a need to become Americanized to fit in, which leads to polarization or loss of the cultural heritage that their parents represent.
It's not often that a book comes with a built-in soundtrack, and I highly recommend listening to Psychopomp for a whole reading experience. The album, named after entities that are said to shepherd souls to the afterlife, revolves around Zauner's mother and her final days, featuring Chongmi on the album cover and her voice in the title song comforting Michelle. This multimedia experience is an excellent way for Book Club Groups to delve into the different ways we grieve, our interpersonal relationships, and how creativity and beauty can blossom from pain.
If you're interested in requesting Crying in H Mart for your book club, you can find the Request Form here. There are 5 copies available. (A librarian must request items)
Zauner, Michelle. Crying in H Mart. Vintage Books. 2021.