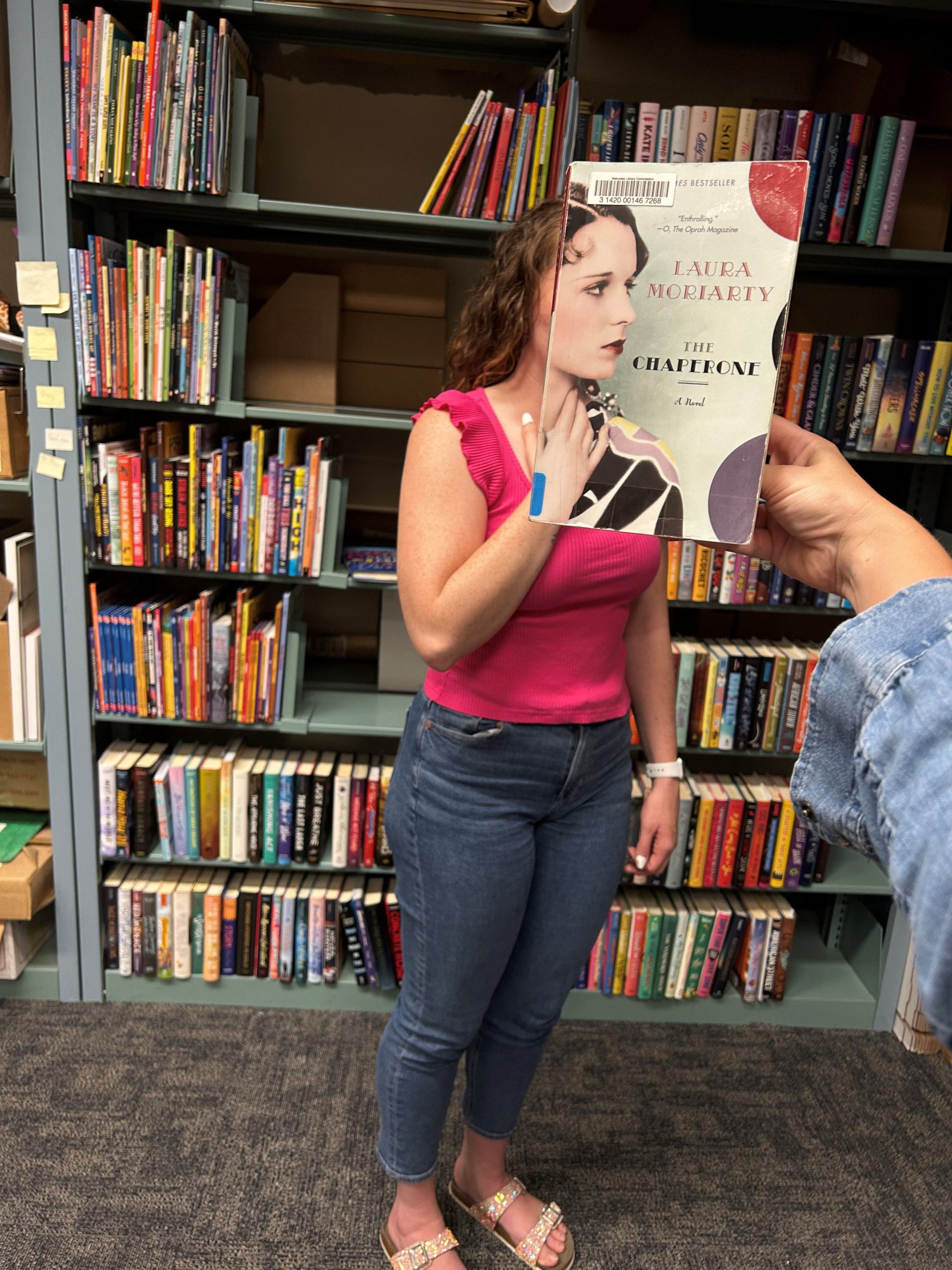 This #BookFaceFriday shouldn't be left unattended! The story of young silent movie star, Louise Brooks, and the woman who escorts her to New York City, The Chaperone by Laura Moriarty, (Riverhead, 2013) is available as a Book Club Kit.
This title is also available as
an ebook
in Nebraska Overdrive Libraries. Looking for more historical fiction for your reading group? Use the "Genre" drop-down menu to browse all titles available in our collection.
"The Chaperone is the enthralling story of two women . . . and how their unlikely relationship changed their lives. . . . In this layered and inventive story, Moriarty raises profound questions about family, sexuality, history, and whether it is luck or will—or a sturdy combination of the two—that makes for a wonderful life."

—O, The Oprah Magazine
Book Club Kits Rules for Use
These kits can be checked out by the librarians of Nebraska libraries and media centers.
Circulation times are flexible and will be based upon availability. There is no standard check-out time for book club kits.
Please search the collection to select items you wish to borrow and use the REQUEST THIS KIT icon to borrow items.
Contact the Information Desk at the Library Commission if you have any questions: by phone: 800/307-2665, or by email: Information Services Team
Love this #BookFace & reading? Check out our past #BookFaceFriday photos on the Nebraska Library Commission's Facebook page!