Learn about 'Creating a Culture of Privacy & Security' in your library every day on next week's NCompass Live webinar on Wednesday, August 23, at 10am CT.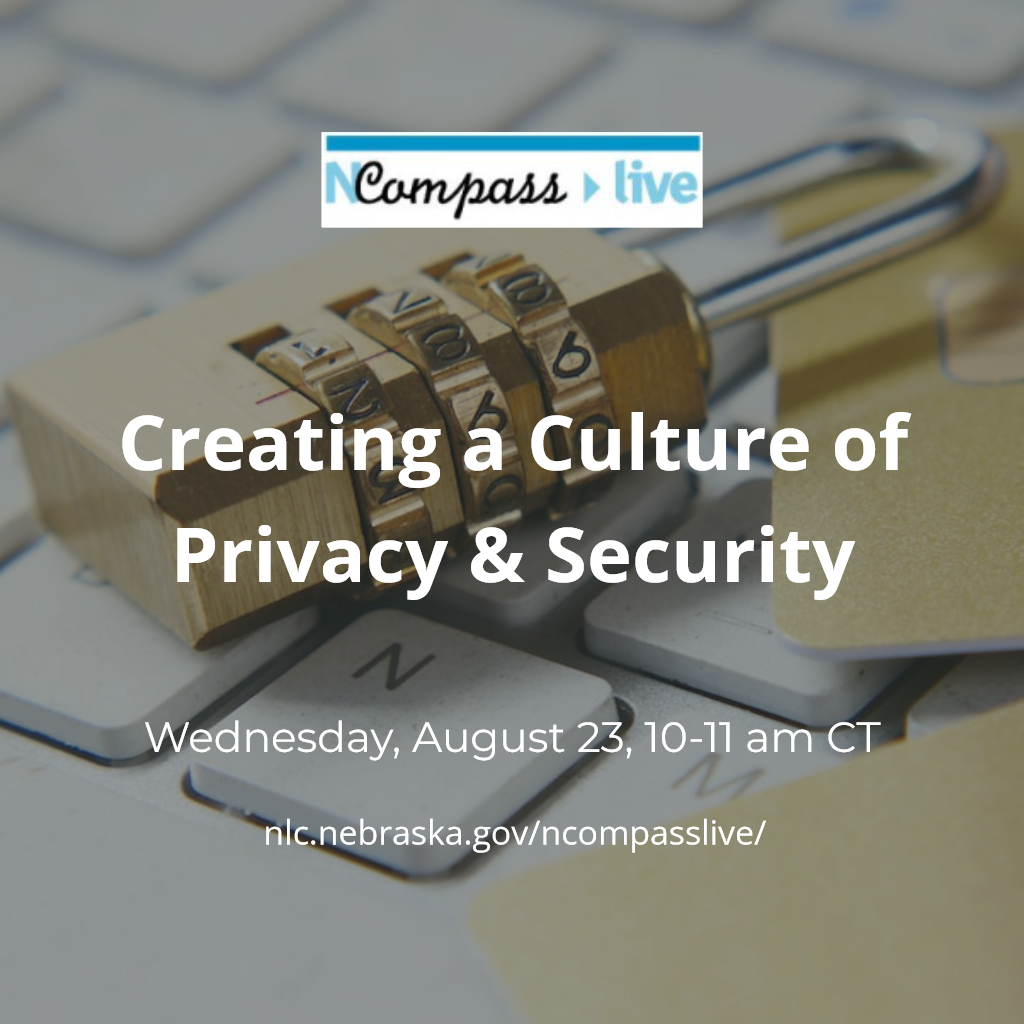 This session discusses how to encourage library staff to really embody the policies of security and privacy in their library (and how to get those in place if your library doesn't have them). Get lots of tips and insights from our experienced speaker.
Presenter: Robin Hastings, Library Services Consultant, Northeast Kansas Library System (NEKLS).
Upcoming NCompass Live shows:
August 30 – SPECIAL TIME – 3-4pm CT – Pretty Sweet Tech: Kai's Education: Adventures in Collaborative Coding
Sept. 20 – NLC Grants for 2024

To register for an NCompass Live show, or to listen to recordings of past shows, go to the NCompass Live webpage.
NCompass Live is broadcast live every Wednesday from 10am – 11am Central Time. Convert to your time zone on the Official U.S. Time website.
The show is presented online using the GoTo Webinar online meeting service. Before you attend a session, please see the NLC Online Sessions webpage for detailed information about GoTo Webinar, including system requirements, firewall permissions, and equipment requirements for computer speakers and microphones.