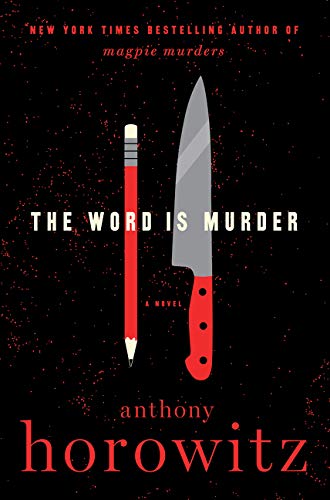 Anthony Horowitz is the author of over forty-five novels, including the Magpie Murders Series which has been made into a BBC TV series. He's also a writer for BBC Television including series like Midsomer Murders and Foyle's War. Horowitz has written this new semi-autobiographical murder mystery series as a new spin off on the Sherlock Holmes and Watson partner dynamics.
Writing himself into the book as the one of the main characters, Anthony Horowitz is a TV writer and author living his life in London when he's approached by private detective and police consultant Daniel Hawthorne, with the proposition to write about his interesting cases for a new book series. In a very Holmes like way, Hawthorne is brilliant with his deductions but has a personality that is hard to like.
Hawthorne comes with a case, Diana Cowper, the mother of a famous actor with a troubled past has been murdered in her own home, the day before she visited a mortuary to make her own funeral arrangements. As if she knew what was coming or even planned it herself. This unlikely duo will investigate the case together, Horowitz will follow all the twists and turns of the case with Hawthorne leading the way.
The Word is Murder is the first novel in the Hawthorne and Horowitz Mystery Series. There are now three books in the series, including The Sentence is Death and A Line to Kill.
Horowitz, Anthony. The Word is Murder: A Novel. Harper.2018.