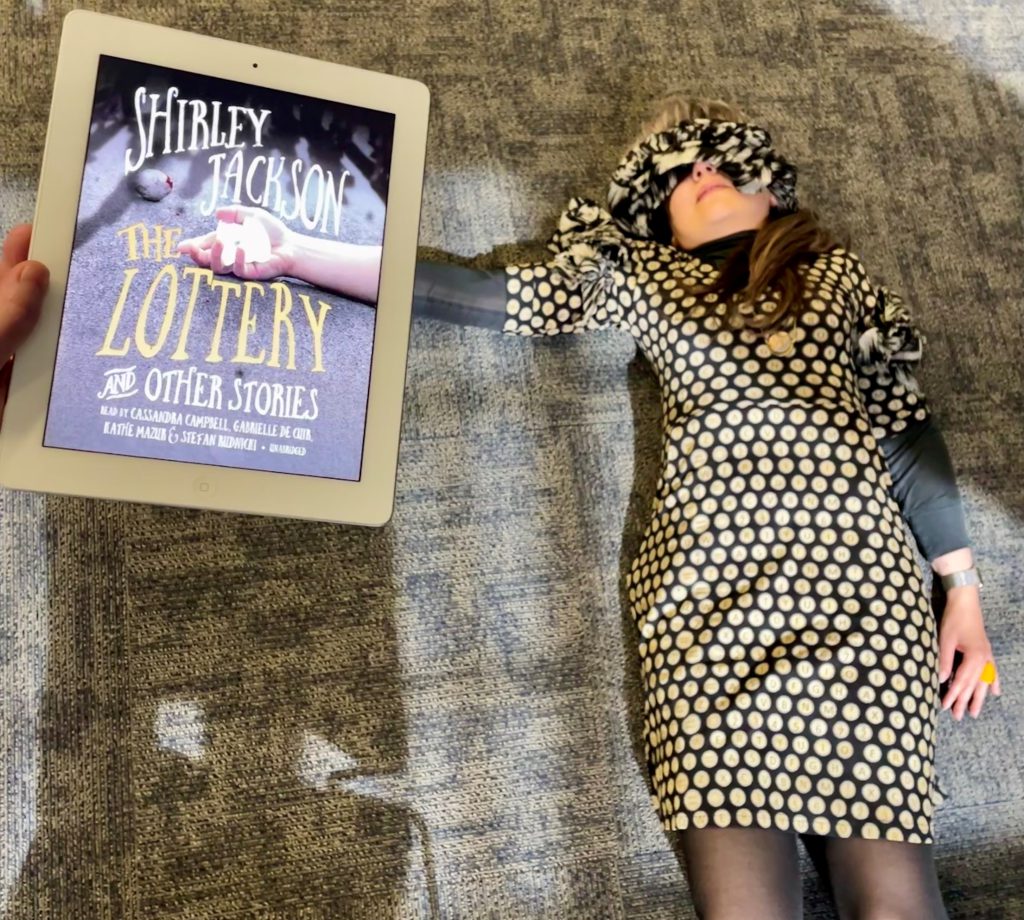 Let's start October off with a scream with this week's #BookFaceFriday, "The Lottery, and Other Stories" by Shirley Jackson (Blackstone Publishing, 2014). First published in the New Yorker in 1948, Jackson's short story, The Lottery, has elicited shock and horror from readers for decades. This audiobook, available in Nebraska Overdrive Libraries, includes "The Lottery" as well as 24 other unusual tales from this masterful storyteller. You can find many of Jackson's other titles on Overdrive, including "The Haunting of Hill House" and "We Have Always Lived in the Castle," as well as some of her lesser-known works.
"The stories remind one of the elemental terrors of childhood."

– James Hilton, Herald Tribune
Find this title and many more spooky tales in Nebraska OverDrive's curated collection, "It Came From the Library", perfect for late-night reading! Libraries participating in the Nebraska OverDrive Libraries Group currently have access to a shared and growing collection of digital downloadable audiobooks and eBooks. 189 libraries across the state share the Nebraska OverDrive collection of 21,696 audiobooks, 35,200 eBooks, and 3,964 magazines. As an added bonus it includes 130 podcasts that are always available with simultaneous use (SU), as well as SU ebooks and audiobook titles that publishers have made available for a limited time. If you're a part of it, let your users know about this great title, and if you're not a member yet, find more information about participating in Nebraska Overdrive Libraries!
Love this #BookFace & reading? Check out our past #BookFaceFriday photos on the Nebraska Library Commission's Facebook page!