Miss Congeniality has nothing on #BookFaceFriday!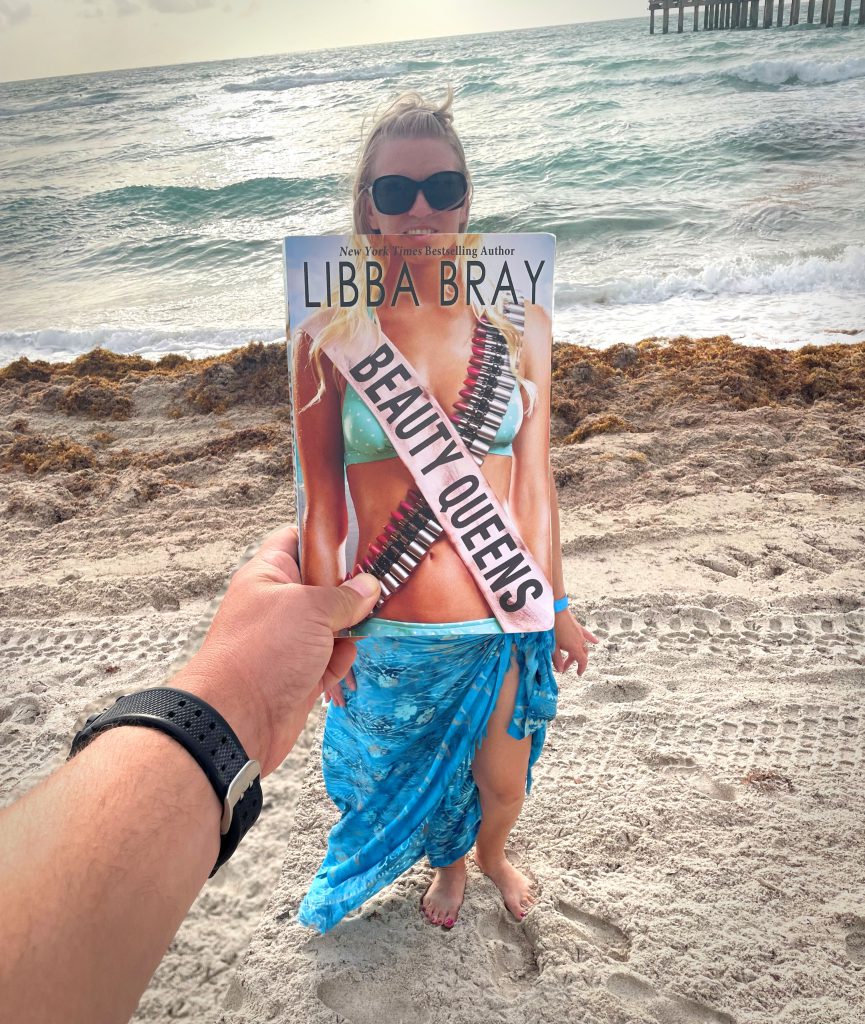 There she is, Miss America.. er I mean #BookFaceFriday! Don't be a pageant mom with this week's #BookFace, "Beauty Queens" by Libba Bray (Scholastic Inc., 2017.)
Bray is a
New York Times
bestselling author, you can find eight other Bray titles in our OverDrive collection, including, "A Great and Terrible Beauty," "Going Bovine," and "The Diviners." We also have Bray's "Going Bovine" available to readers in our Book Club Kit collection as well!
"Whip-smart social commentary, surreal plot elements, and feminist themes come together in this bizarre and brilliant story… The empowering theme of self-acceptance and the affirming message that women should not underestimate themselves or others makes this novel a potentially life-changing book for budding feminists."

– School Library Journal (starred review)
Find this title and many more through Nebraska OverDrive! Libraries participating in the Nebraska OverDrive Libraries Group currently have access to a shared and growing collection of digital downloadable audiobooks and eBooks. 188 libraries across the state share the Nebraska OverDrive collection of 21,696 audiobooks, 35,200 eBooks, and 3,964 magazines. As an added bonus it includes 130 podcasts that are always available with simultaneous use (SU), as well as SU ebooks and audiobook titles that publishers have made available for a limited time. If you're a part of it, let your users know about this great title, and if you're not a member yet, find more information about participating in Nebraska Overdrive Libraries!
Book Club Kits Rules for Use
These kits can be checked out by the librarians of Nebraska libraries and media centers.
Circulation times are flexible and will be based upon availability. There is no standard check-out time for book club kits.
Please search the collection to select items you wish to borrow and use the REQUEST THIS KIT icon to borrow items.
Contact the Information Desk at the Library Commission if you have any questions: by phone: 800/307-2665, or by email: Information Services Team
Love this #BookFace & reading? Check out our past #BookFaceFriday photos on the Nebraska Library Commission's Facebook page!