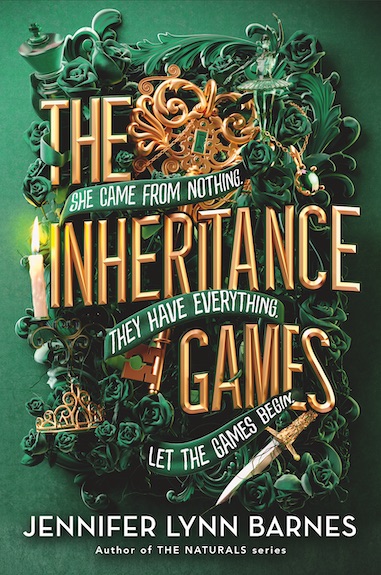 Avery Grambs just wants to survive high school, get a scholarship, and travel, leaving her terrible home life behind forever.
One day, she learns that billionaire Tobias Hawthorne has just died, leaving his entire fortune to the orphaned high school student. But Avery has never met or even heard of any member of the Hawthorne family.
In order to receive this unexpected fortune, Avery must live and stay at the Hawthorne mansion for one year. According to the will, Hawthorne's two (quite angry) daughters and four grandsons, who all received nothing, would also be allowed to continue living at the mansion. Awkward. Avery seemingly has only her sister, Libby, and best friend, Max, on her side.
What is Avery's connection to Tobias and the family? Is she just a con-woman, as the brothers suspect? Is she just a pawn in Tobias' final twisted game? What secrets are hidden throughout the enormous mansion and mysterious passageways? Will Avery stay alive long enough to even claim her fortune?
This is the first book in a three-part series. It's an entertaining read that focuses more on the puzzles and riddles left by Tobias, rather than a more straight-forward detective style story. The plot moves fairly quickly as Avery and the brothers work to make sense of the will, uncover family secrets, and avoid the threats against Avery's life.
Book #1: The Inheritance Games
Book #2: The Hawthorne Legacy
Book #3: The Final Gambit (August 2022)
Barnes, J. (2020). The Inheritance Games. Little, Brown Books for Young Readers.