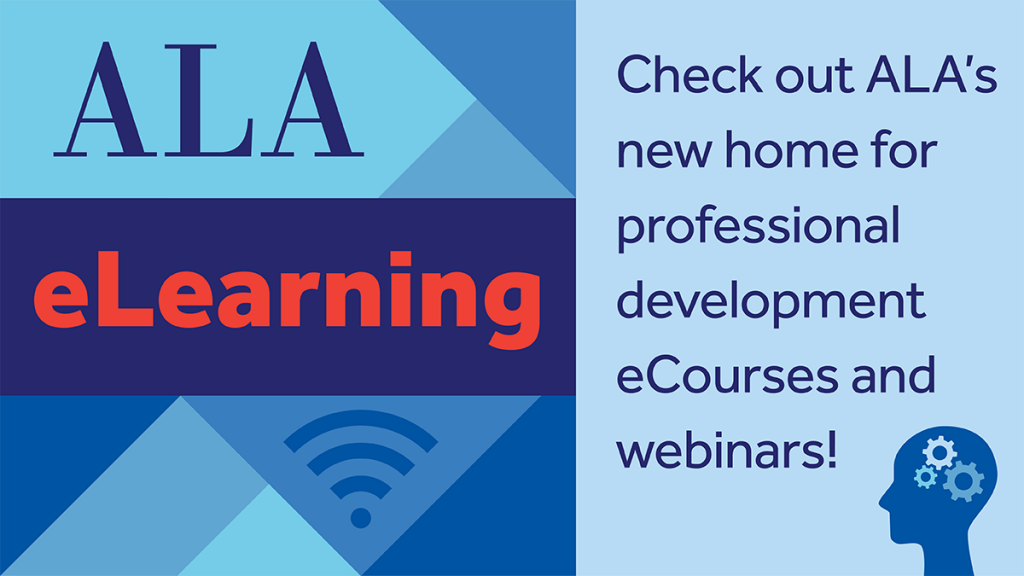 The American Library Association (ALA) has recently launched "a new centralized web portal that brings together the most comprehensive digital collection of professional development for library and information professionals."
Members can find a number of ALA learning resources, including webinars, courses, and other events. Not all resources in this catalog are free, but you can filter to see only those available at no cost to ALA members and/or non-members. You may also search events by library type, subject or topic, and ALA divisions (such as PLA or YALSA).
These resources are eligible for CE credit through the Nebraska Public Librarian Certification program and for Nebraska library board members.
The original press release can be found on ALA News with additional details.

For library directors and board members, this does not change how you access the United for Libraries webinars and other resources. You will continue to use the Nebraska access page to register for a new account or to login. Membership and access to United for Libraries, is separate from the ALA eLearning catalog and has been prepaid by the Nebraska Library Commission for Nebraska library directors and trustees.
If you would like to learn more about these United for Libraries resources and the statewide membership, the NCompass Live: United for Libraries recorded session is still available. Beth Nawalinski, Executive Director, and Peter Pearson, Past-President, discuss Nebraska libraries, the United for Libraries' mission and vision, and how to make the most of these resources.
If you have any questions, please contact Holli Duggan, Continuing Education Coordinator.
Links: