Learn some Hints, Tips, & Cheat Codes for Running a Game Jam at your library on next week's
NCompass Live
webinar, on Wednesday, November 10 at 10am CT.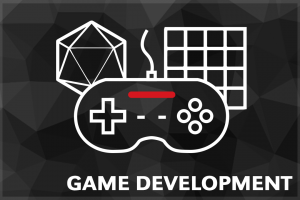 Game design and creation offers patrons of all skill levels and interests a gateway to technology education, social connections, and the joy of play. Game jam events offer budding game developers a cooperative event setting to test their skills against a common theme and a hard time-limit. By offering patrons space, support, and the team building structure of a game jam, libraries can link the game dev community to programming and build their game collection. In this lecture you'll be introduced to the practicals of running game jam events, and tips for success. We'll cover in-person event prep, entirely-remote or online events, and how to merge the two offerings to expand accessibility. Presenter: Charles Fisher,
Creative Production Lab
Supervisor, Dr. C.C. and Mabel L. Criss Library, University of Nebraska at Omaha. Upcoming
NCompass Live
shows:
Nov. 17 – Summer Reading Program 2022: Oceans of Possibilities
Nov. 24 – Pretty Sweet Tech
Dec. 1 – Pioneer Consortium – Making Libraries Stronger Together
Dec. 8 – Best New Children's Books of 2021: Super Librarians Continue on with Youth Services!
Jan. 5, 2022 – Teen Titles of 2021: Books They Will Read
For more information, to register for
NCompass Live
, or to listen to recordings of past events, go to the
NCompass Live webpage
.

NCompass Live
is broadcast live every Wednesday from 10am – 11am Central Time. Convert to your time zone on the
Official U.S. Time website
. The show is presented online using the GoToWebinar online meeting service. Before you attend a session, please see the
NLC Online Sessions webpage
for detailed information about GoToWebinar, including system requirements, firewall permissions, and equipment requirements for computer speakers and microphones.