It's Thursday and you know what that means…#Throwback!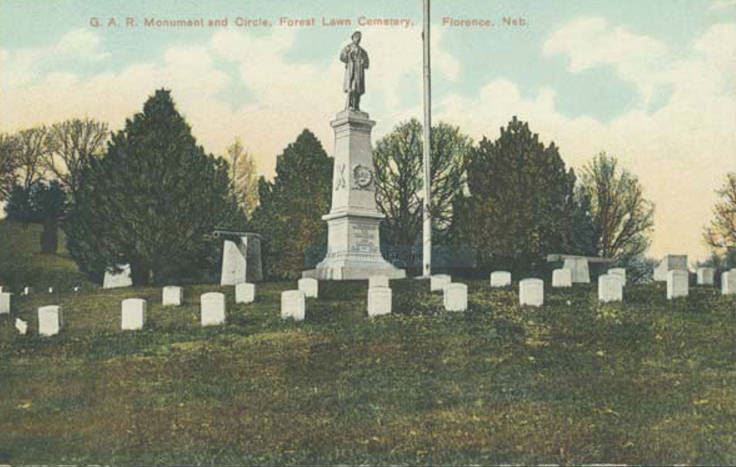 This week's #ThrowbackThursday features an early 1900s color postcard of the Grand Army of the Republic Civil War monument and grave stones in Forest Lawn Cemetery. Land for the Forest Lawn Cemetery was donated by John H. Brackin, an Omaha pioneer, in 1884. A year later, a section was set aside for use of the Grand Army of the Republic and the first burial took place in 1890.
This postcard was created by the Omaha News Company and published by Omaha Public Library. Items in this collection include early Omaha-related maps dating from 1825 to 1922, as well as over 1,100 postcards and photographs of the Omaha area. The Omaha Postcard Collections show scenes of Omaha, spanning a time period from the 1890s to the 1920s.
Check out this full collection on the Nebraska Memories archive.
Nebraska Memories is a cooperative project to digitize Nebraska-related historical and cultural heritage materials and make them available to researchers of all ages via the Internet. The Nebraska Memories archive is brought to you by the Nebraska Library Commission. If your institution is interested in participating in Nebraska Memories, see http://nlc.nebraska.gov/nebraskamemories/participation.aspx for more information.