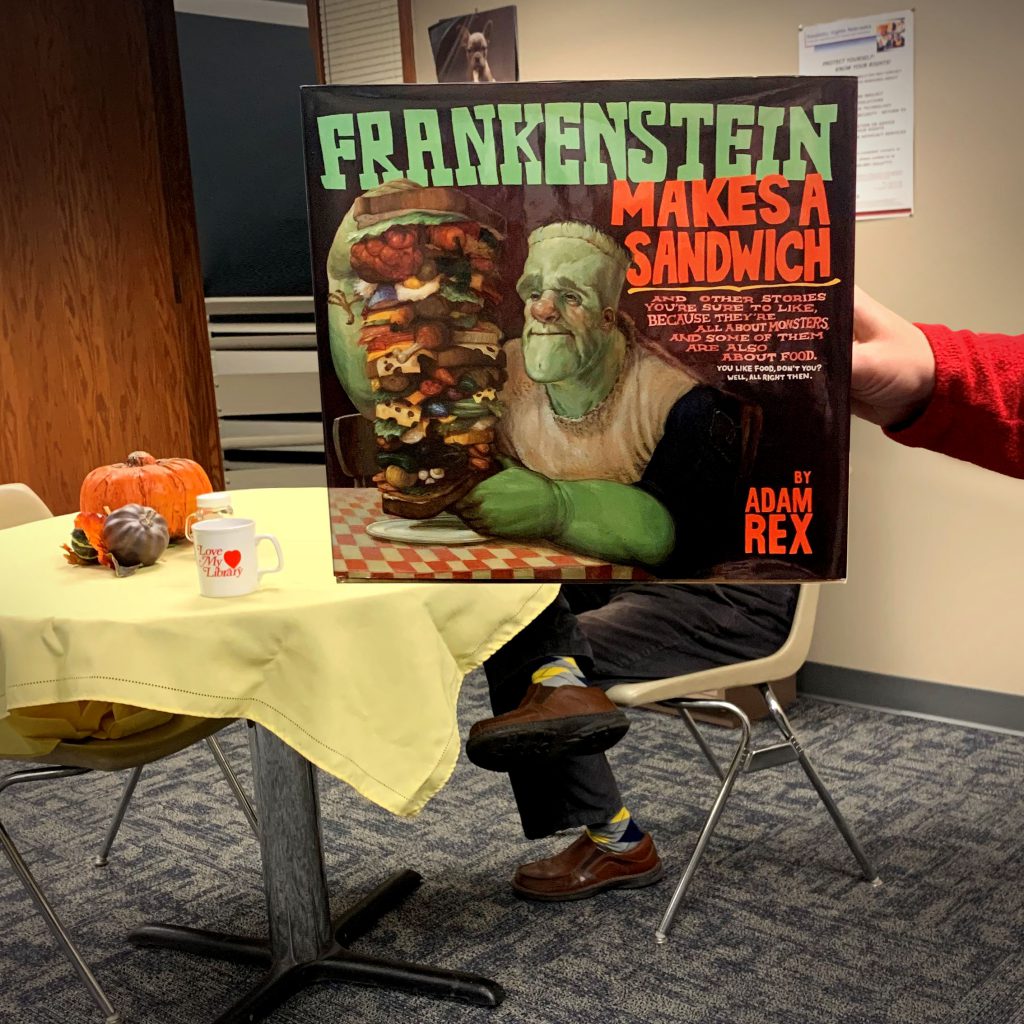 You think you've got problems? They don't hold a dripping black candle to those of the monsters in this week's #BookFace, "Frankenstein Makes a Sandwich (And Other Stories You're Sure to Like, Because They're All About Monsters, and Some of Them Are Also About Food. You Like Food, Don't You? Well, All Right Then." by Adam Rex (Harcourt, 2006). With fiendishly-clever rhymes and Rex's signature drawing style, this picture book will surely delight ghouls and goblins of all ages.
""With irreverent entries such as 'Count Dracula Doesn't Know He's Been Walking Around All Night With Spinach in His Teeth,' this mash of monster poems will send kids howling (with laughter)."—Family Fun
This title comes from our large collection of children's and young adult books sent to us as review copies from book publishers. When our Children and Young Adult Library Services Coordinator, Sally Snyder, is done with them, the review copies are available for the Library System Directors to distribute to school and public libraries in their systems.
Love this #BookFace & reading? Check out our past #BookFaceFriday photos on the Nebraska Library Commission's Facebook page!