Is it steamy out here, or is it just #BookFaceFriday?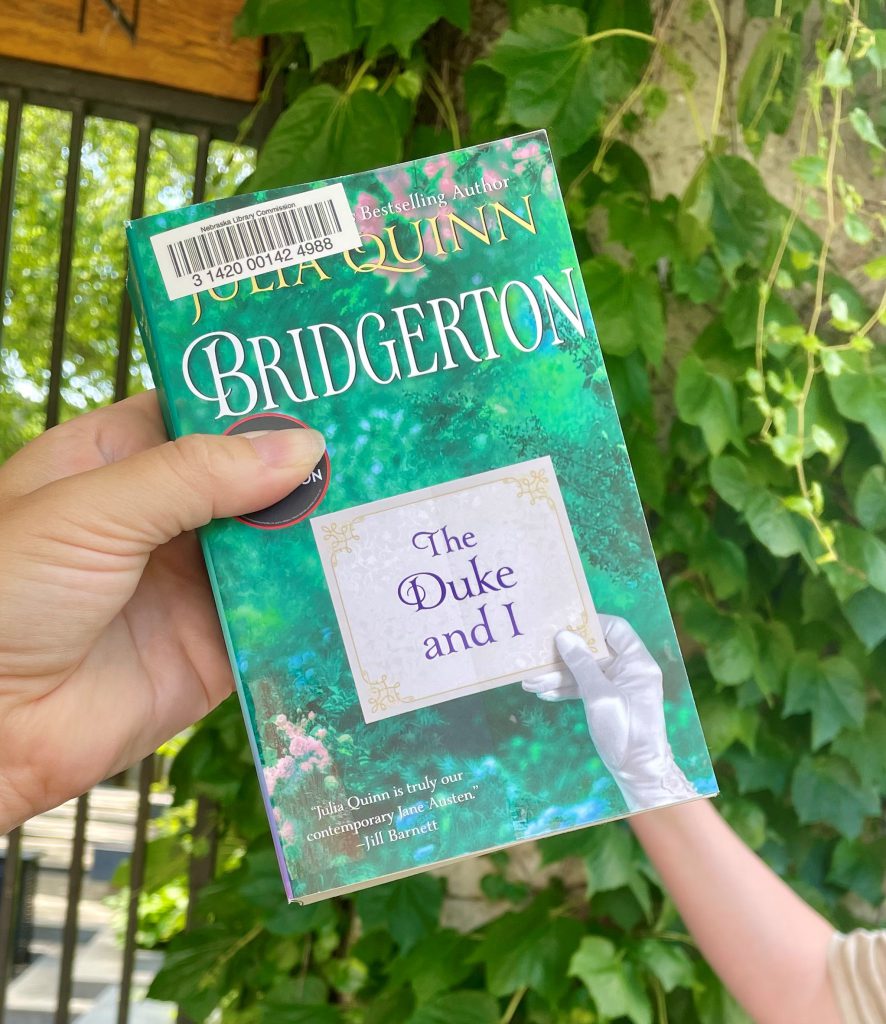 A rakish rouge, a scheming debutante, a mysterious gossip column…what could go wrong? Whether or not you spent your pandemic binging Bridgerton on Netflix, why not read the series that inspired it? The Nebraska Library Commission has the first book in the series, The Duke and I, by Julia Quinn (Avon Books, 2000) in our Book Club Kit collection. You can browse the other romances in our Book Club Kits collection by choosing Romance in the Genre dropdown.
"Quinn is a consummate storyteller. Her prose is spry and assured, and she excels at creating indelible characters."

—Publishers Weekly, starred review
Rules for Book Club Kits
These kits can be checked out by the librarians of Nebraska libraries and media centers.
Circulation times are flexible and will be based upon availability. There is no standard check-out time for book club kits.
Please search the collection to select items you wish to borrow and use the REQUEST THIS KIT icon to borrow items.
Contact the Information Desk at the Library Commission if you have any questions: by phone: 800/307-2665, or by email: Information Services Team
Love this #BookFace & reading? Check out our past #BookFaceFriday photos on the Nebraska Library Commission's Facebook page!