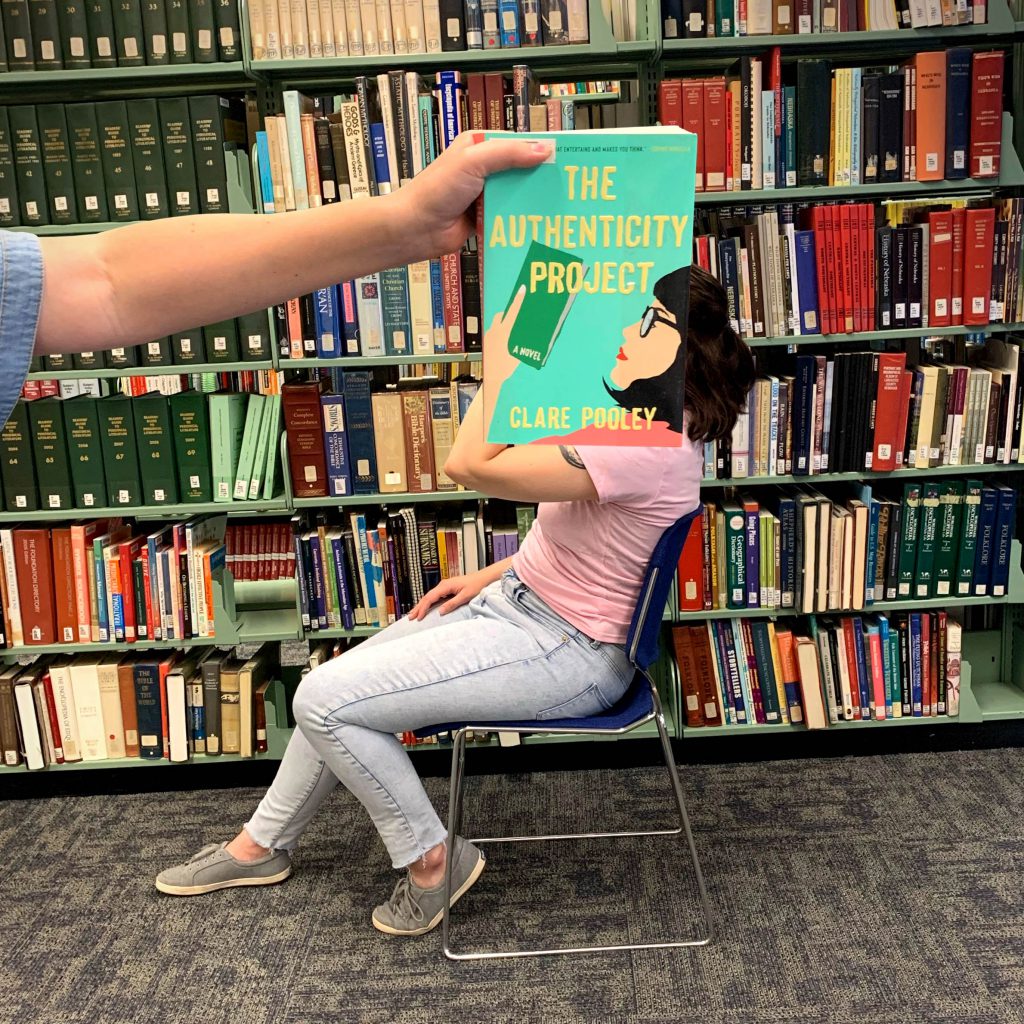 Every week the Nebraska Library Commission adds new titles to our Book Club Kits Collection! Some we purchase, some are donated by libraries and book clubs. We've recently gotten in some great titles, like "The Authenticity Project" by Clare Pooley (Penguin Books, 2020). From the Book Club Kits main page you can narrow your search to New Additions, browse by genre or subject matter, find copies of large-print or audio options, or dive into the list of read-a-likes we've compiled to help you find your group's next book. Take a little time and explore all the Nebraska Library Commission's Book Club Collection has to offer, we promise, you won't be disappointed!
"The Authenticity Project reads like a gorgeous box of chocolates: sweet, surprising and impossible not to love. I found myself cheering, cringing, laughing and crying as I read this book and – above all – remembering the true value of community and human connection."
—Tara Conklin, New York Times bestselling author of The Last Romantics
Rules for Book Club Kits
These kits can be checked out by the librarians of Nebraska libraries and media centers.
Circulation times are flexible and will be based upon availability. There is no standard check-out time for book club kits.
Please search the collection to select items you wish to borrow and use the REQUEST THIS KIT icon to borrow items.
Contact the Information Desk at the Library Commission if you have any questions: by phone: 800/307-2665, or by email: Information Services Team
This week's model is NLC staff member Chelsea Lemburg, she's been working as our Library Innovation Studios Project Assistant but will be transitioning into her new position as Federal Documents Staff Assistant in July! We are so glad she'll be staying with the NLC when the Library Innovation Studios grant is finished!
Love this #BookFace & reading? Check out our past #BookFaceFriday photos on the Nebraska Library Commission's Facebook page!