It's time for more cookbooks!
I couldn't decide which one I wanted to share, so I thought I would include a few favorites from my last cookbook haul: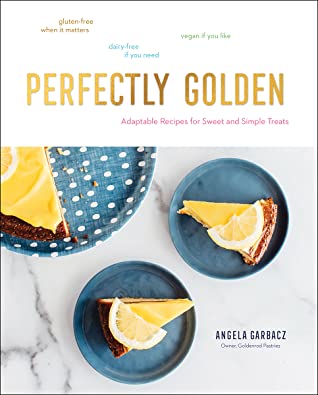 Perfectly Golden: Inspired Recipes from Goldenrod Pastries, the Nebraska Bakery that Specializes in Gluten-Free, Dairy-Free, and Vegan Treats by Angela Garbacz
Goldenrod Pastries, located in Lincoln, is an amazing bakery with the best baked goods of all kinds. As much as I would love to just visit every day, having the cookbook now helps fill the gaps.
Gluten-free and vegan baking can be intimidating, but the recipes are clear and easy enough, even for beginning bakers. The photos are all bright and cheerful, and there are plenty of notes to help explain different parts of the recipes, like flours.
I started with the cinnamon rolls which turned out perfectly and may very well replace my usual recipe!
Aran: Recipes and Stories from a Bakery in the Heart of Scotland by Flora Shedden
One of the best parts of reading cookbooks, especially this last year, is looking at amazing pictures and reading stories of far-off places, and turning your kitchen into something like a small Scottish bakery. Flora Shedden's (from the Great British Bake Off) book has become a favorite. Aran (meaning bread) is full of recipes arranged by the time of day in the bakery, starting with making bread before dawn, including a section for getting your sourdough starters just right. The recipes are simple and encouraging, with plenty of instructions for North American conversions. Some recipes, like croissants, are multi-day projects but well worth the extra time and effort (with lots of butter).
And now for something completely different!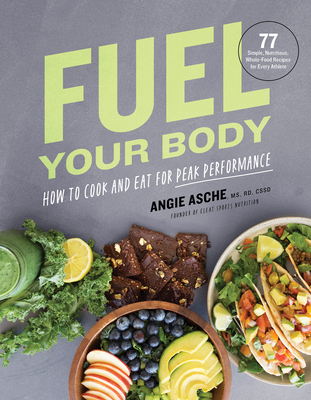 Fuel Your Body: How to Cook and Eat for Peak Performance: 77 Simple, Nutritious, Whole-Food Recipes for Every Athlete by Angie Asche
This is already my new favorite everyday cookbook. The recipes are super simple and delicious, focusing on helping you reach your full athletic potential whether you're just trying to get healthy, you're a recreational runner, or a more serious athlete. The first section includes great information for athletes (or parents of athletes) on basic nutrition concepts and timing your meals around game time to give you the best boost, as well as several weekly meal plans (including a vegan/plant-based plan) and how to make the perfect smoothie. These recipes are quick and easy, perfect for weekly meals. The baked banana oatmeal has been great for breakfast meal prep through the week. The lentil tacos, almond flour cookies, and ginger-citrus smoothie are also new staples.