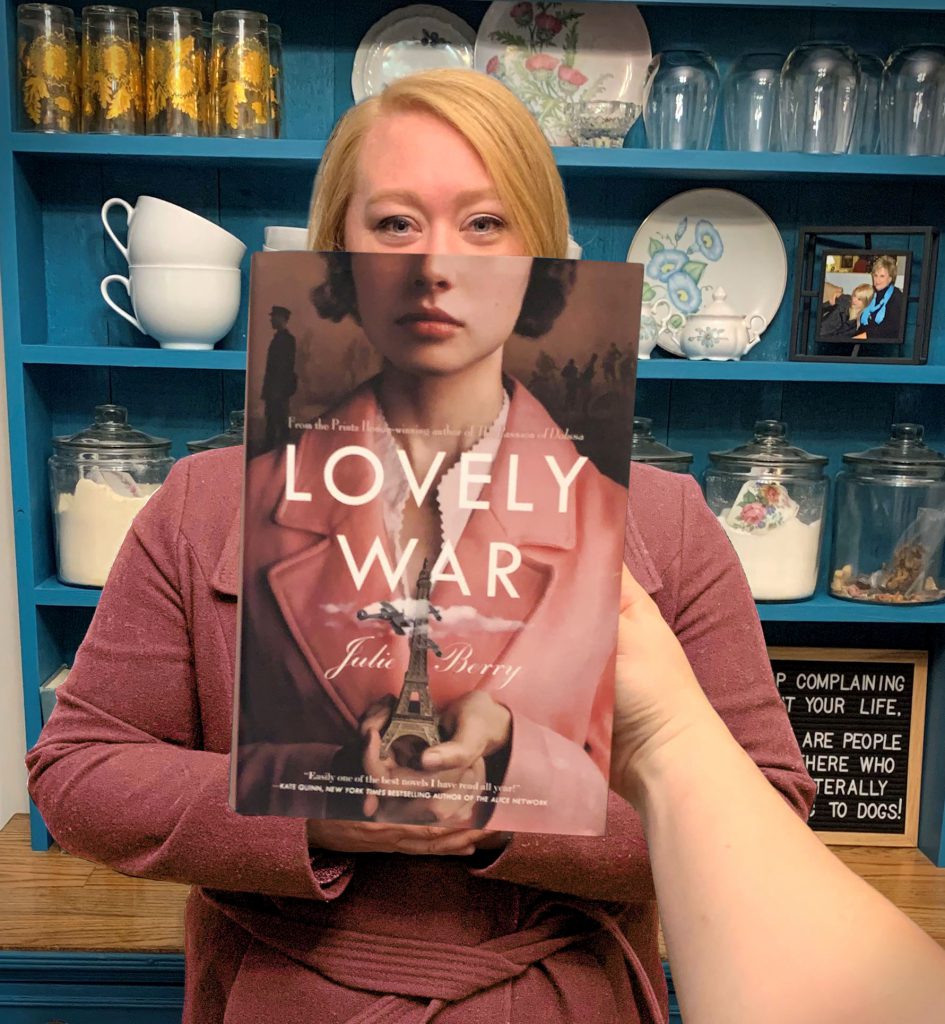 I first picked up this book because I was drawn to the cover art and soft, muted color scheme, but also because I'm a sucker for historical fiction. I expected a straight forward period romance, boy meets girl, boy goes to war, there's pining, an injury, and a happily ever after. Don't get me wrong, there is some of the expected, but let's just say I was pleasantly surprised by this novel's unexpected plot and characters.
It all starts with a torrid affair between gods, Aphrodite and Ares to be exact. Then turns into two love stories the goddess orchestrated during the last World War. The author introduces us to interesting characters from different walks of life, weaving their stories together for the reader. Berry dives in to overlooked parts of World War I history like the roles of black American soldiers, James Reese Europe's introduction of Jazz to France, and YMCA volunteer work to name a few. I really appreciated the appendix and bibliography included at the end of the book. They let the reader know which parts of the story are factual and expand on those issues. Berry also includes references to nonfiction works that she used, so the reader can keep learning.
This title comes from our large collection of children's and young adult books sent to us as review copies from book publishers. When our Children and Young Adult Library Services Coordinator, Sally Snyder, is done with them, the review copies are available for the Library System Directors to distribute to school and public libraries in their systems. Public and school library staff are also welcome to stop by and select some titles for their library collections. We think this one would be a great addition to any library. Contact Sally Snyder for more information.
Love this #BookFace & reading? We suggest checking out all the titles available in our Book Club collection, permanent collection, and Nebraska OverDrive Libraries. Check out our past #BookFaceFriday photos on the Nebraska Library Commission's Facebook page!
Berry, Julie. Lovely War. Viking Books for Young Readers, 2019.