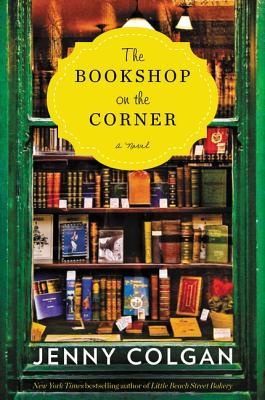 This book strikes fear into the hearts of book-loving librarians everywhere. In The Bookshop on the Corner, Jenny Colgan captures the literary heart and soul of the true bibliophile. Nina Redmond is a heroine who lives for books. Her flat is filled with tumbling stacks of books she rescued from garage sales, countless rounds of weeding in the library, and bookshops. What's there to be afraid of when you live with your head in a book?
Trigger Warning: A library closes and is taken over by a media resource center in this book. There. I said it. If you can't handle that brand of pain, please don't touch this book. In the first chapter of the book, the question is posed: "What would you do if you weren't a librarian? What are your dreams?". What if librarianship was no longer part of your identity? It is the kind of question that can make a heart stop beating mid-sentence.
However, if you can take it, there is a literary light at the end of the tunnel. This is the story of how Nina finds a way to strike out on her own to keep her love of books alive and well. By bringing books to a small Scottish town in the middle of nowhere, she maintains her book-loving sanity and discovers a new love for life. In many ways.
Read this book to uncover the state of libraries everywhere. This is set in England and Scotland, but the tides are shifting for libraries everywhere. Find out how libraries can maintain a bookish wonder while adapting to a computer and media-centered world.
I may be a technology librarian personally, but might I just say: long live books! My house is filled with stacks of books. It's where I go when I don't want to touch technology. It's where I go to explore new worlds and see life from different perspectives.
Technology is awesome, but books are my first love. So please, go hug your favorite book. Flip through the well-worn pages and inhale the decadent fragrance known only to book-lovers. Then pick up a new book.