Natalie Bazan, Director, Hopkins District and Dorr Township Libraries, Hopkins and Dorr, MI (Populations served: 4,600 and 7,400)

Natalie Bazan has served as part time director of the Hopkins District Library for 4 years and of the Dorr Township Library for 2 years in western Michigan. She received her MLIS from the University of Illinois in Urbana-Champaign and an MA in Slavics from the University of Kansas and ended up right back where she started working about 20 miles from where she grew up! She loves to be creative, tries hard to keep up in an ever changing field and is excited to work in two small communities. Its not work when its fun!
Dianne Connery, Director, Pottsboro Area Public Library, Pottsboro, TX (Population served: 3,333)

Dianne Connery has been actively involved with the Pottsboro Area Library since 2010, serving on the operating board before moving into the director's role. She has a passion for reimagining the role of the small library in a rural community. Within months of closing its doors, the library has been transformed into a vibrant community gathering place with the support of dedicated board members, city officials and the community. Dianne's interest in digital media has resulted in programming typically only found in larger libraries.
After earning a degree in Human Relations and Organizational Behavior at the University of San Francisco, Dianne earned a M.S. in Applied Gerontology from the University of North Texas.
Rosemary Cooper, Library Director, Albert Wisner Public Library, Warwick, NY (Population served: 23,647)
Rosemary Cooper is the Library Director of the Albert Wisner Public Library since 2001. Her previous experience includes Adult Services Librarian with the Boise Public Library, Senior Librarian, Children's Services with the Upland Public Library, Upland, CA. She was Branch Librarian with the Pasadena Public Library, Technical Services Librarian with the Fletcher Free Library in Burlington, VT and Director of Information Services with Wells, Rich, Greene, Inc. of New York, NY where she managed the marketing library for one of the nation's largest advertising agencies.
Rosemary received a B.A. in English from Fordham University and a M.L.S. from Pratt Institute and completed the Public Library Administrator's Certification Program with the Palmer School of Library and Information Science in April of 2008.
Hope Decker, Member Library Liaison, Pioneer Library System, Canandaigua, NY (Population served: 1,400)
Hope Decker was the Director of the Cohocton Public Library, a small rural library in western New York, for 9 years. Together with her community, she leveraged the smallness of their library to transform it from a relatively unknown organization to a responsive community asset. Hope is now the Pioneer Library System's Member Library Liaison and gets to work with 42 libraries (most of them small and rural) and is enjoying discovering the "wonderful" in each of them.
Adriane Herrick Juarez, Director, Park City Library, Park City, UT (Population served: 8,050)

Adriane Herrick Juarez is the Director of the Park City Library, in Utah, where she recently completed a $9.6 million dollar historic library renovation. She worked for the Salt Lake City Public Library for almost 30 years before taking over at the Park City Library in August 2013. She served as Utah Regional Director for Emporia State University's School of Library and Information Management (SLIM) for 7 years from 2006-2013. She is a SLIM National Faculty member and, in November 2015, took a class of graduate students to South Africa while teaching the course, "Current Issues in Global Information Infrastructure". She was the Utah Library Association President from 2012-2013, and Co-Chair of the Mountain Plains Library Association Leadership Institute from 2010-2014.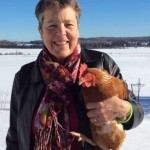 Kathie Hogan, Program and Communications Coordinator, Powassan and District Union Public Library, Powassan, Ontario, Canada (Population served: 5,000)
Kathie Hogan works as a Program and Communications Coordinator in Powassan, Ontario- a small town where there are often more farm animals than people. She is a small town library promoter; as well as a beekeeper, gardener, and raises chickens. Powassan Library is a thriving community hub, with a filled-to-capacity parking lot most days.
Amy C. Kucera, Executive Director, John G. Neihardt State Historic Site Research Library, Bancroft, NE (Population served: 1,500/year)
Amy C. Kucera was named Executive Director of the John G. Neihardt State Historic Site in May 2015. A northeast Nebraska native from Verdigre, she essentially "grew up" in the Verdigre Public Library where her mother served as Librarian during her childhood. Kucera received an Associate's Degree in English Education from Northeast Community College in Norfolk and Bachelor's Degree in English Writing from Wayne State College in Wayne. She also obtained a certificate to teach English as a second language to adults (CELTA) through Cambridge University in Prague, Czech Republic. Formerly the Associate Editor of NEBRASKAland Magazine, her previous experience includes work as a youth program coordinator for the Ponca Tribe of Nebraska and Assistant Park Superintendent at Ponca State Park. Kucera is also currently the Project Director for the Ponca Language Dictionary at the Indian Center in Lincoln. She resides in rural Lyons with her dog, Norden.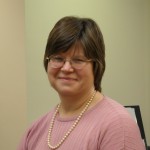 Karen Mier, Library Director, Plattsmouth Public Library, Plattsmouth, NE (Population served: 6,502)
Karen Mier has been the Library Director at Plattsmouth Public Library in Nebraska since 2011. Before that, she was the Computer Support Technician at Ralston's Baright Public Library and worked in a medical library for 14 years. She teaches computer classes to the public and helps patrons who bring in their laptops or e-readers for assistance. The library's most recent strategic plan was completed in fall 2015; a community calendar was one of the top priorities identified.
Karyn Millikan, Branch Manager/Collection Manager, Tipton County Public Library, Tipton, IN (Population served: 18,000)
I have been a librarian for 10 wonderful years. I have worked for Tipton County Public Library in Tipton, Indiana for 5 years. I am currently the Branch Manager in our library system as well as the Collection Manager. I was previously the Youth Services Department Head. Before that I worked as the Children's Librarian for the Kokomo-Howard County Public Library in Kokomo, Indiana. I enjoy working with children and especially love programming. I often tell people there is not a job out there as fun as being a children's librarian because you get to create, play and read all as part of your job. Outside of librarianship, I raise sheep for wool and create custom painted furniture.
Julie Pinnell, Library Director, Doane College, Crete, NE (Population served: 2,100)
MeMe Smith, Library Director, Schuyler Public Library, Schuyler, NE (Population served: 6,211)
As a youngster growing up in Seattle and spending plenty of time at libraries, I always said that I would be a librarian when I grew up. Via a very circuitous route, I became the director of the Schuyler Public Library in May of 2001 and have enjoyed taking care of its patrons ever since. I have a BA in Organizational Management from Concordia University and an MA in Library Science from the University of Missouri-Columbia.
I have volunteered with Platte Valley Literacy Association and am a book reviewer for the Wayne State College Book Examination Center.
I'm currently involved with the OneLibrary Consortium and the Colfax County Library Association.
In my limited spare time I enjoy perusing book stores, bicycling, crocheting, sewing, boating, and spending time with children and grandchildren.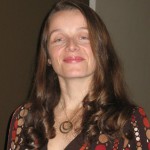 Meg Wempe, Assistant Director & Adult Services Librarian, Ruby M. Sisson Memorial Library, Pagosa Springs, CO (Population served: 12,000)

Before moving to a small town in Colorado, Meg worked in larger libraries in South Carolina. She has been a librarian for close to a decade, and enjoys instruction and learning, whether it be her learning or helping someone else learn. Having worked at her current library for 3 years, she has done several Lifelong Learning Lecture series and looks forward to sharing her knowledge. Outside of work, she enjoys skiing during the winter and training for triathlons and other endeavors in warmer months.