Recordings of all Big Talk From Small Libraries 2023 sessions are now available!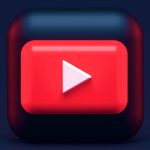 You will find the recordings and presentations at http://nlcblogs.nebraska.gov/bigtalk/previous-conferences/2023-recordings-presentations/
Don't forget to complete the conference Evaluation! We're looking for input from people who attended the live conference and watched the archived recordings.
And mark your calendars now – Big Talk From Small Libraries will be back in 2024! Next year's conference will be on Friday, February 23, 2024!