Big Talk From Small Libraries 2019
Amber Alexander, Library Director, Presque Isle District Library, Rogers City, MI (Population served: 14,878)
Amber Alexander is from Sault Ste. Marie, Michigan where she had worked as reference librarian and clerk for ten years before earning her MLIS from the University of Wisconsin-Milwaukee in 2014. Currently, she is library director at Presque Isle District Library, a five branch system in northeastern Michigan which also owns the only theater in the county, Rogers City Theater. She is a member of the Michigan Library Association and was appointed to the MLA 2019 Annual Planning Committee. Recently, Alexander was awarded as one of Library Journals Movers and Shakers of 2019.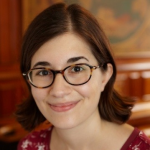 Lizzy Boden, Adult Services Librarian, North Riverside Public Library, North Riverside, IL (Population served: 7,000)
Lizzy Boden is the Adult Services Librarian at the North Riverside Public Library. She received her MSLIS from the iSchool at the University of Illinois, Urbana-Champaign in 2018. She has experience with flexible, community-driven makerspaces, user design, and usability, and is thrilled to be involved in the mini-makerspace project at North Riverside.
Shawna Bryce, Technology Instructor, Madison County Public Libraries, Mars Hill, NC (Population served: 21,746)
Of, By, and For the People: Best Small Library in America 2018
Shawna Bryce is a Branch Manager and Technology Instructor for Madison County Public Libraries where she has served for four years.  In her first career, she taught high school English for 18 years. Upon relocating to the mountains of North Carolina, she found herself an "accidental librarian", and thereby fulfilled her top two childhood dreams: being a teacher and working at the library. Shawna has a Master's of Education in Literacy and hopes to begin pursuing her Master's of Library and Informational Science this year. She considers herself a lifelong student and teacher and loves working for the Best Small Library in America.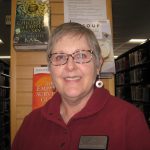 Carla Enger, Young Adult Librarian, Robert W. Rowe Public Library, Sheridan, IL (Population served: 5000)
My name is Carla Enger, and I am the Young Adult Librarian at Robert Rowe. I have lived in the Serena area for 30 years now.  My husband, Jerry, is a farmer. We have four adult children and three grandchildren. We also have a Shih-Poo named Mario. I think of him as a "farm dog," but my husband laughingly disagrees! I enjoy knitting and quilting and reading, of course!
I have been retired from teaching for five years now. I was a middle school math and science teacher. What I miss most is the interaction with the students. Developing and leading young adult activities here at the library allows me the privilege of doing that again.
Betsy Evans, Education and Outreach Librarian, Sul Ross State University, Alpine, TX (FTE: 2,400)
Improving Graphics Workflow for Efficient, Consistent Service: SRSU Case Study
Betsy Evans is the Education and Outreach Librarian at Sul Ross State University in Alpine, Texas near the Big Bend, where she is responsible for the information literacy instruction program as well as campus and community outreach regarding library resources and services. She is currently working toward a Master of Agriculture in Natural Resource Conservation from SRSU in support of her interests in lifelong learning, community education, and sustainability. She was thrilled to see that the American Library Association recently voted to adopt sustainability as a core value of librarianship. Follow the Sul Ross Library @srsulibrary.
Debra Fairbanks, Director,  Maltman Memorial Library, Wood River, NE (Population served: 1,354)
Accreditation, Grants, and Seed Library all in One Year
Debra is the Director at Maltman Memorial Library.  Deb has been with the library for 7 years and has a background in early childhood education.
Barbara Friedman, Library Director, Erving Public Library, Erving, MA (Population served: 1,776)
Teaching iPad and iPhone to Seniors
Barbara Friedman, MLIS, has worked in libraries for more than forty years, a graduate of the University of Wisconsin-Madison Library and Information Science School. She served as Reference Librarian at Marquette University, Hofstra University, and at the Fitchburg Public Library.
She directed the Lunenburg and Westminster Libraries and currently directs the Erving Public Library.
Erving, Massachusetts is a small rural town in Western Massachusetts, pop. 1776, that is about to break ground for a brand new building with completion in 2020.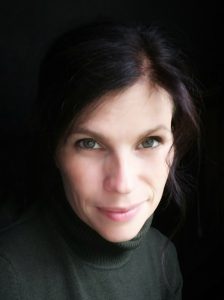 Leah Hamilton, Executive Director, Phelps Library and STEAM Lab Makerspace, Phelps, NY (Population served: 7,100)
Small Library, Big Partnerships
As Director of the Phelps Library, Leah Hamilton wholeheartedly believes in community building, collaboration, and being courageous with high-quality public education for all. In October 2013, Leah was honored as Director of the Year by the Pioneer Library System, and in 2017, she was the recipient of the statewide Moshier/Wynkoop Award for Distinguished Librarianship by the Public Libraries Section of the New York Library Association. In addition to her work as a STEAM Educator, Leah is a Career and Technical Education Consultant and Presenter for school districts, BOCES, libraries and library systems, and organizations regionally, statewide, and nationally. In 2013, Leah facilitated the design, development, and implementation of the Phelps Library's STEAM Lab, a creative space for technical skills education, which received the 2017 Family and Community STEM Innovation Award by the Finger Lakes STEM Hub. The STEAM Lab provides more than 3,000 hands-on programs per year, including the STEM Explorers, which teaches advanced manufacturing skills to 8-12 year olds. Leah's passion is working to bridge the technical skills gap by partnering with manufacturers and schools in innovative ways because she truly believes that we can only be stronger together.
Courtney Hicks, Instruction and Outreach Librarian, Northwest Mississippi Community College, Southhaven, MS (FTE: 7,400)
Marketing Out Loud: How Small Libraries Can Make Marketing Fun & Interactive
Courtney Hicks is the Instruction & Outreach Librarian at Northwest Mississippi Community College. She originally comes from the great state of Alabama where she received her master's degree in Library and Information Studies from the University of Alabama. Her superpower is the ability to choose an awesome book for anyone, and her passion lies in helping the world learn and love libraries. Courtney enjoys coffee in large amounts and fluffy, baby animals.
Shanna Hollich, Collections Management Librarian, Wilson College, Chambersburg, PA (FTE: 1,030)
But We Don't Have an OA Librarian: Open Education with No Budget
Shanna Hollich is the Collections Management Librarian at Wilson College in Chambersburg, PA. She has worked in K-12 school libraries, public libraries, and federal government libraries, and is now at a small private liberal arts college in rural central Pennsylvania. Her academic interests are varied but primarily deal with issues of identity and intersectionality. She can be found on Twitter @srhlib.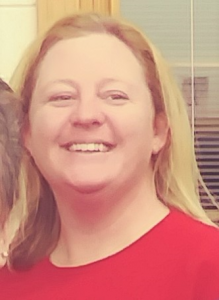 Mandy Koperski, Library Assistant, Maltman Memorial Library, Wood River, NE (Population served: 1,354)
Accreditation, Grants, and Seed Library all in One Year
Mandy is the librarian assistant and is in charge of the technology and seed library.  Her background includes work in security, phone, internet systems, and agriculture.
Britney Musial, Teen/Tween Librarian, North Riverside Public Library, North Riverside, IL (Population served: 7,000)
Britney Musial is the Teen/Tween Librarian at the North Riverside Public Library. In 2017, she received her MLIS from Dominican University. For three years she has been exclusively creating programs for teens/tweens, uniquely re-designing the library to meet the needs of creativity and learning for teens/tweens, and has begun the process of using an old computer room to host grant-funded technology programs in the first Makerspace at North Riverside.
Raymond Pun, Instruction/Research Librarian, Alder Graduate School of Education, Redwood City, CA
Building New Services from Scratch: Lessons Learned from Startup Library Cultures
Raymond Pun is the instruction/research services librarian at Alder Graduate School of Education. He has previously worked at California State University, Fresno, NYU Shanghai, and The New York Public Library. You can find him on Twitter @raypun101.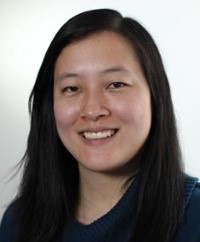 Jennifer Shimada, Library Director, Relay Graduate School of Education, New York City, NY (Population served: 150)
Building New Services from Scratch: Lessons Learned from Startup Library Cultures
Jennifer Shimada is the Library Director at the Relay Graduate School of Education. As the solo librarian, she manages a primarily digital library that serves 16 campuses across the United States. Her instruction responsibilities involve collaborating with faculty to integrate information literacy skills across the curriculum so that graduate students become more effective teachers and informed citizens. Jennifer served as a chair of her institution's Diversity Steering Committee Culture Sub-committee for four years, organizing discussion groups and other events for faculty and staff to promote cultural competence and inclusivity. She is currently a co-chair of the ACRL Distance Learning Section Instruction Committee and a member of the ACRL Education and Behavioral Sciences Section Education Committee.

Rossella Tesch, Director, Chadron Public Library, Chadron, NE (Population served: 5800)
Tiny Library Inside Small Library
Born in Italy, Rossella is the director of Chadron Public Library in Chadron, NE. Rossella is a graduate of Chadron State College. Bilingual, she is now leaning Spanish and French. Interested in Native cultures and arts, Rossella continues to explore all what she finds available on the subject. She teaches yoga at the Chadron Public Library and in the community.