Kelly Ansley, Library Director, East Georgia State College, Swainsboro, GA (FTE: 2400)
PROWL the Library: An Introduction to Library Services
Kelly Ansley is currently the Library Director at East Georgia State College in Swainsboro, Georgia. She has over 7 years of experience in Reference and Instruction. East Georgia is a small school, with an FTE of 2400 students. Kelly received her Masters of Library and Information Science from Valdosta State University and her Bachelor of Arts in History from Georgia State University. Teaching students about the library and its resources are her passion.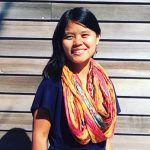 Mia Boynton, Head Librarian, Monhegan Memorial Library, Monhegan, ME (Population served: 60-600 – varies by season)
Adventures in Serving Populations of Under 100
I have been running the Monhegan Memorial Library on Monhegan Island since 2012. This library was a very important place for me while growing up and now it is a privilege to be on the other side of the desk watching a new generation experience the magic of books in this beautiful space. As someone with no training in library science, working at the MML has been a fun learning experience for me, and now I find myself in awe of all that small libraries can accomplish.
Sherry Brecheen, Director, City of Onalaska Public Library, Onalaska, TX (Population served: 1742)
Cake at the Lake! Lending Bakeware
Since starting in 2014, I have enjoyed my time interacting with my community. I've always loved the library and saw its value. My mother organized a bike-a-thon as a child to raise money to open a library in my hometown. I helped plan workshops for educators at a state-wide teacher library. I brought my children to the local library after school. It was clean, safe, and comfortable. A place where we could all be entertained, get organized and learn. It was like expanding my living room. Now, I get to share with members of my community. We share needs and plan ways to help meet them. I still love the learning part: to quote my grandpa, "We learn something new every day."
Ashley Creek, Access Services Librarian, University of Saint Mary, Leavenworth, KS (FTE: 1600)
Cultivating an Active Learning Community at the Library
Ashley Creek is the Access & Learning Services Librarian at the University of Saint Mary in Leavenworth, Kansas. She received her MLIS from the University of Kentucky in 2009 following a Bachelor of Arts from Westminster College in Fulton, Missouri, where she majored in English—Creative Writing and minored in Women & Gender Studies. Her current research interests focus on the student experience: gamification, makerspaces, active learning, instructional design, and the library as center of the academic community. In her free time, she loves to play with her two year old daughter, Scarlett, and marathon an assortment of home improvement and British television shows.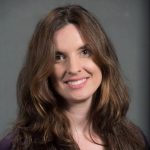 Danielle Dion, Director of De Paul Library, University of Saint Mary, Leavenworth, KS (FTE: 1600)
Cultivating an Active Learning Community at the Library
Danielle Dion holds an MA in Religious Studies with a focus in American Religious History, an MLS in Information Science and Learning Technologies and an MBA. Danielle is currently pursuing a doctorate in the field of Higher Education Administration at the University of Kansas. She has served as the Director of the De Paul Library at the University of Saint Mary since 2014. Her library was one of six higher education institutions to receive the 2016 Steelcase Education Active Learning Center grant, valued at $62,000. She actively presents nationally and regionally and has co-authored several chapters and articles on academic libraries and technology. Danielle serves on the 2016 ACRL Standards for Libraries in Higher Education taskforce and is a peer reviewer for ACRL's College & Research Libraries. Danielle is a 2015 graduate of the ACRL College Library Director Mentor Program as well as a 2011 fellow of the Digital Preservation Management Workshop sponsored by ICPSR. She was also the Rockhurst University campus team leader for the 2014 ACRL Assessment in Action: Academic Libraries and Student Success program. For more information on Danielle, please visit: http://stmary.libguides.com/danielledion
David Gallin-Parisi, School Librarian, St. Anthony Catholic High School, San Antonio, TX (FTE: 400)
Good Looking Out: Crucial Feedback from Students
David Gallin-Parisi has been a guybrarian for six years. This is his third year working as an independent school librarian. He previously worked as a public librarian, doing teen services. He currently works at St. Anthony Catholic High School in San Antonio, TX, serving grades 9-12, plus faculty and staff. He enjoys playing in and experimenting with library space. His mission is to connect the library with students, teachers, and families in new ways. He also enjoys making zines, comics, and music playlists.
Dan Galway, Library Manager, Ponoka Jubilee Library, Ponoka, Alberta, Canada (Population served: 7500)
Life Stories: Community Engagement through Oral History
Dan Galway is the current Library Manager at the Ponoka Jubilee Library, having moved from Iqaluit, Nunavut near the end of 2016 where he held a position as Head Librarian of the Iqaluit Centennial Library. Dan has worked in the field of Information Science for the last 10 years and is currently working towards the completion of his MIS through Charles Sturt University in Australia. Dan approaches his library practice by employing a community-led service model and seeks to empower community members to take ownership of their libraries.
Traci McKeon, Librarian, Pleasanton Public Schools, Pleasanton, NE (Population served: 270)
Traci McKeon is a 40 something mom to 4 kids and a recently retired farm wife who just happened to glance at the TEACHNebraska Website during a snow day last year and land herself her dream job as the new librarian at Pleasanton Public Schools. She drug her family half way across the state from North Platte to her native Kearney area and is now enjoying showing her kids her old stompin' grounds. Her hobbies include reading, singing, community theater productions, and teaching guitar lessons.  People are always telling her how creative she is and she probably spends way too much time thinking up wacky ideas that sometimes work out and sometimes don't. She spent most of her life working as a travel agent until the internet ruined that career, so after a brief stint of staying home and changing about a million diapers, she decided to return to school and pursue a teaching degree. She obtained her teaching certification in 2014 and her library media endorsement in 2015. She's kind of new to this teaching gig, but she is a long time lover of libraries, books, reading, and as an original latchkey generation child was practically raised by librarians. Now she can't believe she's getting paid to help kids find great books to read!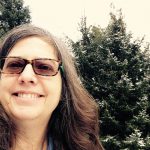 Mary Rayme, Librarian, Huttonsville Correctional Center, Huttonsville, WV (Population served: 1135)
What Is It Like to Work as a Prison Librarian?
Mary Rayme works as a librarian at the Huttonsville Correctional Center in Huttonsville, West Virginia. Mary received her MS in Information Sciences from the University of Tennessee and holds a BFA from the Maryland Institute College of Art in Baltimore. Mary has 8 years of professional library experience and has worked previously as graphic designer, grant writer, and teacher.
Susan Rice, Library Coordinator, Naturita Community Library, Naturita, CO (Population served: 525)
Best Small Library in America 2011: Naturita Community Library
Susan Rice, Library Coordinator at the Naturita Community Library, is a dedicated member of the Naturita community. The award-winning library is a hub for community events and programs for residents, keeping Rice in constant contact with the interests and needs of the town.
Lindsay Schettler, Special Collections & Content Management Librarian, University of Saint Mary, Leavenworth, KS (FTE: 1600)
Cultivating an Active Learning Community at the Library
Lindsay Schettler is the Special Collections Librarian at the University of Saint Mary in Leavenworth, KS. She received her MLIS from the University of Denver in 2015 with an emphasis in Archival Studies, Digitization, Instruction, and Preservation and a Museum Studies Certificate in 2013 from the University of Iowa. In 2016, she received the Jan Merrill-Oldham Professional Development Grant given by the Preservation and Reformatting Section (PARS) of the Association for Library Collections & Technical Services (ALCTS) to support travel to the American Library Association (ALA) Annual Conference and Exposition and presented a poster on Sustainable Preservation Programming. Her passion involves collection care and management, preserving history in both analog and digital form, and developing creative and innovative high impact, active learning projects to introduce students to Special Collections' primary sources and artifacts. In her spare time she enjoys weaving, the outdoors, yoga, and spending time with her husband and 2.6 year old son, Laif.


Katie Shepard, Research & Instruction Librarian, East Georgia State College, Swainsboro, GA (FTE: 2400)

PROWL the Library: An Introduction to Library Services
Katie Shepard is the Reference & Instruction Librarian at East Georgia State College in Swainsboro, Georgia. She earned her MLIS from The University of Alabama in 2013 and holds a B.A. in English from Jacksonville State University in Jacksonville, Alabama. She is in her third academic year as a professional librarian.


Amanda M. Shepp, Library Director, Marion H. Skidmore Library, Lily Dale Assembly, Lily Dale, NY (Population served: 2000)
Digitize It Yourself: A Method of In-House Digitization
Amanda M. Shepp received her MLS in Library & Information Science from the University at Buffalo in 2013. After graduating, she worked on a variety of library and museum projects for the Center For Inquiry including digitization, digital collections management, and working with rare books before winding up at the Marion H. Skidmore Library in Lily Dale, NY, as their first professional librarian. Amanda was promoted to Library Director in 2016. When she isn't presenting on topics within the history of Spiritualism or digitization techniques, she's homebrewing, cooking with science, and finding creative ways to teach listeners how to concoct interesting drinks while disseminating information about the weirder points in history. Every two weeks, she descends upon the Internet's radio waves as the Loud-Mouthed Librarian, humble host of This is My Normal Talking Voice, a slightly foul-mouthed educational podcast.
Jane Somerville, Director, Stanley Community Library, Stanley, ID (Population served: 252)
Gold Nuggets: Mining Your Community for New and Exciting Programs
Jane Somerville has been the director of the Stanley Community Library District in Stanley, Idaho for 19 years. During that time the library moved twice, the second time to a brand new building built with private grants and donations, and no tax increase. In her spare time Jane enjoys reading, walking, photography, and spending time with her brand new granddaughter.
Monica Tidyman, Director, Stromsburg Public Library, Stromsburg, NE (Population served: 1172)
Social Media for a Small Library
Monica Tidyman is the Director of the Stromsburg Public Library. She and her husband have three boys, one in college and two in high school. After being a stay at home mom and working part time for many years Monica went back to school and graduated from the University of Nebraska at Omaha with her Bachelor's degree in General Studies with concentrations in Library Science and Public Affairs and Community Service in 2013. Her favorite part of being a librarian is getting people excited about reading and finding that book that ignites the spark.  She fits in reading and exercising around school activities (more reading than exercising.) She is an avid reviewer on goodreads.com and loves to see what others are reading.