Big Talk From Small Libraries 2018
Craig Anderson, Director, Boundary County Library, Bonners Ferry, ID (Population served: 11,869)
Create a Culture of Opportunity! Best Small Library in America 2017: Boundary County Library
Hi! I'm Craig Anderson representing Boundary County Library in Bonners Ferry, Idaho. We serve a rural community of 11,869 and strive to provide programs and services for people of all ages. From our mighty Book, Audio, and DVD Collection to Science Presentations, and Story Time, we are the hub. History of the West in words, pictures and song? You can find it here! NERF Wars and a life sized Grizzly Bear? Come on down. Or if you want to learn to design and make pretty much ANYTHING, our full service Fab Lab is the place to be.
As for me, I am "Bonners Ferry – born and raised" and I learned to love our library at a very early age. When BCL could be found inhabiting an old bank building in town, I remember making my way through an ancient steel vault to reach the world of Dr. Seuss and Maurice Sendak on the other side. By the mid-seventies, we visited the library in its new building (that it shared with our local museum). No matter where it "lived," the library served as a sanctuary for those who loved to read and learn.
Moving southward for college, I found an old Carnegie library in Moscow, Idaho, and still it felt like home. Graduation brought me back to Bonners Ferry High School where, as a 23-year-old newlywed, I taught English for kids in need of help. A 32 year lifetime of parenthood and teaching finally brought me back to where I began – Boundary County Library. Outgoing director and amazing community resource, Sandra Ashworth, left BCL in a strong standing. Its facility and awesome staff were poised to open Idaho's first library-based MIT-affiliated Fab Lab. Lucky me- I applied for and was selected to follow in Sandy's footsteps. And… So far so good. People ask two things: "Why did you leave the high school?" and "How can you fill Sandy's shoes?" I answer: "It was time…" and "No one can fill Sandy's shoes. I will have to make my own shoes and try to fill them."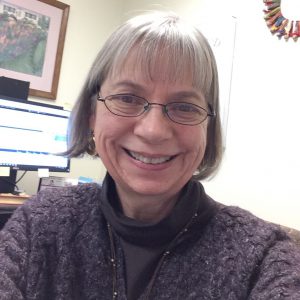 Pamela Bonney, Library Director, Winslow Public Library, Winslow, ME (Population served: 7551)
Small Data Can Still Be Smart Data: How Outcomes Can Help Your Library
Pamela Bonney  (aka Pam)  has been the director of Winslow Public Library for the past 5 ½ years, after a long career as a school library media specialist in Maine. Being a public  library director is by far the best job of her career! She has a BA in English from Douglass College of Rutgers University and an MLS from the University of Maine at Orono.  She is the proud mother of a grown daughter and son and the doting Nana of a 2 ½ year old granddaughter.  She and her husband live in a rural Maine village in an quaint old house they have lovingly restored over the years.
Jenn Carson, Library Director, L.P. Fisher Public Library, Woodstock, New Brunswick, Canada (Population served: 5200)
Get Your Community Moving: Physical Literacy Programs for All Ages
Jenn Carson, MSLIS, CYT, CCYT is the Director of the LP Fisher Public Library in Woodstock, NB (Canada) and has been delivering movement-based programs in libraries, museums, and schools for a decade.  She is the creator of www.yogainthelibrary.com and blogs for the American Library Association at www.programminglibrarian.org.  She is the author of Get Your Community Moving: Physical Literacy Programs for All Ages (ALA Editions, 2018).  She is currently writing a book on yoga and meditation programs in libraries for Rowman & Littlefield.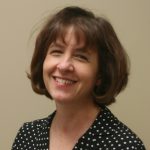 Karen Fasimpaur, Volunteer/Project Coordinator, Portal Myrtle Kraft Library, Portal, AZ (Population served: 500)
An enthusiastic builder of learning communities, Karen Fasimpaur has worked in technology and education for over 20 years, with a focus on non-profit organizations and libraries. Karen has developed and taught hundreds of courses and workshops and manages several online community spaces.
After moving to an extremely rural area 10 years ago, Karen grew interested in rural communities and the policy issues that affect them, particularly immigration and education. Previously, Karen ran an international technology integration company, worked in software development and textbook publishing, and taught elementary and adult education.
Karen built her own off-the-grid home and loves reading, writing, growing food, cooking, and woodworking.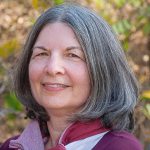 Kathy Hale, Director, Savonburg Public Library, Savonburg, KS. (Population served: 103)
Growing Together: Libraries and Homeschool Families
As a child I aspired to be a librarian, but later chose to pursue a nursing career. Eventually, I was a stay at home mom to my five children. After a move to Kansas in 1995, I served on the Savonburg Public Library Board and held every position. I was awarded Kansas Trustee of the Year in 2003. I became the library director in 2011. Like many small town librarians, my training has been through experience, workshops, and the support of my regional system. I love my job and enjoy sharing what I learn with patrons and other small town librarians.
Lori Juhlin, Library Director, Hawarden Public Library, Hawarden, IA. (Population served: 2,550)
Student Access Cards: providing students with the tools they need to succeed
Lori Juhlin, MLIS has been the Director of Hawarden Public Library in Northwest Iowa since December 2016.  She completed her Master's Degree in May 2016 at the University of Missouri-Columbia.  Prior education includes an A.A. from Northeast Community College in Library Technical Assistant, and a B.S. in Psychology from Peru State College, both in Nebraska. Since beginning in Hawarden, she has found ways to open access to the community she serves, and provide community members with a welcoming atmosphere by updating policies and adding new services.  Previously she worked at Columbus Public Library and Lexington Public Library in Nebraska. In her spare time, she enjoys quilting, traveling, and spending time with family.
Noah Lenstra, Assistant Professor, University of North Carolina at Greensboro, Greensboro, NC
Get Your Community Moving: Physical Literacy Programs for All Ages
Noah Lenstra, MSLIS, PhD, is an assistant professor of Library and Information Studies at the University of North Carolina Greensboro. His current research focuses on movement in libraries and results have been or will be published in Public Library Quarterly, the Journal of Library Administration, Library Quarterly, Public Libraries Online, and Evidence Based Library and Information Practice. More information on his past and present work can be found at http://www.letsmovelibraries.org/ and http://www.noahlenstra.com/.
Tim Lentz, Library Director, Midland University, Fremont, NE (FTE: 1400)
At Your Service: the Library as a Community Hub
I'm deeply interested in the intersection of libraries and technology. Libraries have always organized knowledge and information, so while some think libraries are becoming obsolete, I fundamentally disagree: in the information age, librarianship is more important than ever. I aim to be at the forefront of these changes, working to keep libraries technologically current while simultaneously demonstrating the powerful need for the access and resources that only libraries can provide.
Samantha Lopez, Program Officer, Public Library Association, Chicago, IL
Small Data Can Still Be Smart Data: How Outcomes Can Help Your Library
Samantha Lopez is the Program Officer for PLA's performance measurement initiative, Project Outcome, funded by the Bill & Melinda Gates Foundation, providing coordination, content, and user support. Prior to joining PLA, Samantha worked as a membership coordinator for the Teamsters Local Union No. 703 where she provided dues and benefits support for members, while also managing the Local's website. Samantha received her Master's in English Literature from the University of Illinois at Chicago and her Bachelor's in English Literature from the University of Illinois at Urbana-Champaign.
Lindsey Lowry, Electronic Resources Librarian, Lewis Library at LaGrange College, LaGrange, GA (FTE: 997)
If You Feed Them, They Still Might Not Come: Piloting a Successful Library Open House at a Small, Liberal-Arts College
Lindsey Lowry is the Electronic Resources Librarian and liaison to first year students at Lewis Library at LaGrange College. She began her professional career at LaGrange College in 2013 as Technology Applications Assistant and then as Access Services Librarian in 2014 before accepting her current position in 2017. Throughout her time at LaGrange College, Lindsey has worked closely with first year experience professors and students in order to promote the library and information literacy on the LaGrange College campus through new initiatives like a customized online information literacy module and an annual library open house for first year students. Lindsey is also a certified teacher in the state of Georgia and has experience teaching and working in the public school system. She holds a Bachelor's Degree in English and Secondary Education from the University of West Georgia and a Master's Degree in Library and Information Science from Florida State University.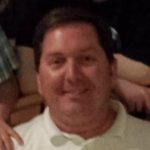 Dave Millar, IT Program Manager, Midland University, Fremont, NE (FTE: 1400)
At Your Service: the Library as a Community Hub
Dave is a true utility player for both IT, Luther Library and the Midland Community as a whole. He oversees the frontline Help Desk student workers as well as managing various IT projects, and he's the go-to person for everything from making the printers behave to fixing up your laptop or tablet in a hurry. Favorite Quote: "Gentlemen, there's no fighting in here…  this is the War Room!" – Peter Sellers in Dr. Strangelove

Julie Pinnell, University Librarian, Cochrane-Woods Library, Nebraska Wesleyan University, Lincoln, NE (FTE: 1781)
Strategic Planning = Efficiency for the Small Academic Library
Julie Pinnell is library director of Cochrane-Woods Library, Nebraska Wesleyan University in Lincoln, NE. She has worked for the Nebraska Library Commission, Lincoln City Libraries  and Doane University, Johnson County Community College and University of Missouri-Kansas City.
Janet Reynolds, Librarian, Library District #2 of Linn County, and High School Librarian, Prairie View High School, La Cygne, KS (Population served: 2400)
More Than Summer Lunches–Social, Cultural, and Healthy Connections
Libraries, literacy and books are in my blood.  As a small child, I loved books, played school and we didn't get to the local library very often.  I read my grandmother's old school books and everything I could find to read and I loved to be read to by family. In elementary school I helped organize books and library thins, in middle and high school I worked in the library, but my big opportunity was when the local public library asked me to be summer staff in 1979. That summer job convinced me that Library was for me!  I'm starting year 39 part-time at the library and in June will transition to full time.
I attended college at Pittsburg State University in Pittsburg, KS and worked in Axe Library in circulation and reference.  I graduated with a BSED and started on my teaching career.  Eventually I went back to Pittsburg State and I received my Library Media Specialist certification and went from teaching 1st grade to High School Library.  I have worked full time at the High School Library since 2003 and will retire the end of this year.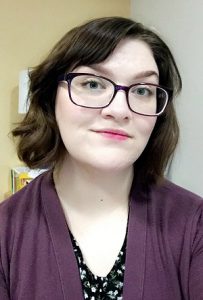 Edita Sicken, Instruction & Access Services Librarian, Funderburg Library, Manchester University, North Manchester, IN (FTE: 1,500)
Getting the BAND back together
Edita Sicken is the Access Services and Instruction Librarian at Manchester University in northeast Indiana. She has an MLIS from Kent State University and is the process of completing an MSEd in Instructional Design & Technology from Purdue University. She supervises a small herd of student workers and also serves as the liaison to the College of Pharmacy, Natural and Health Sciences. When not causing trouble at the library, she enjoys being an embarrassing cat mom.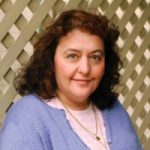 Lisa Valerio-Nowc, Library Administrator/Director, Royal Oak Township Library, Royal Oak Township, MI (Population served: 2,500)