Seth Allen, Online Instruction Librarian, King University, Bristol, TN
"Hack the OPAC: How to Create a Free Online Library Catalog"
Seth Allen is the Online Instruction Librarian at King University Library and the Theological Librarian at Rockbridge Seminary. He has an MLIS from University of North Carolina at Greensboro and is presently working on an MA in New Media and Global Education at Appalachian State University. Seth has been a 'solo librarian' at three institutions, including his present position at Rockbridge, where has had to innovate on a dime. Seth is a avid believer in Google Drive suite of tools and uses Google products to host an online catalog of e-books from multiple vendors. Seth drinks too much coffee and loves Thai food.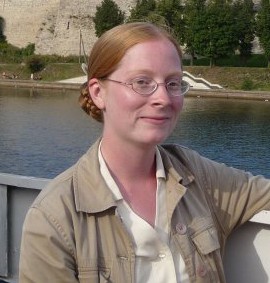 Natalie Bazan, Director, Hopkins District and Dorr Township Libraries, TN
"Reaching Out: Fighting back against a bad public image"
Passionate director of two small and at least semi-rural libraries in West Michigan, Natalie Bazan attained her MLIS from the University of Illinois Urbana-Champaign and an MA from the University of Kansas. She works hard to expand programming in the library and follows a philosophy of 'We know not everyone reads, will read, or wants to read, but that doesn't mean that we shouldn't encourage them to come here and learn something new, explore, and be creative.'
Anita Bennett, County Librarian, Perquimans County Library, NC
"The Library's Open: Meeting the Needs of Your Community by Giving Up Control"
Anita Bennett, with an MLIS from Simmons College, has a background in both public and academic libraries. Direct from her experience with a major library renovation project at Boston's, Northeastern University, Anita was attracted to the charm and challenge of building a new library in a small, rural county in North Eastern North Carolina. A food blogger with a decade of experience in wine sales & promotion, Anita is using her enthusiasm for life to engage the community and empower them to lead the way toward a new library.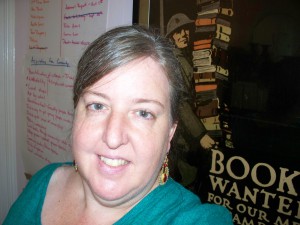 Erica Freudenberger, Director, Red Hook Public Library, NY &
Erin Cannan, Associate Director of Bard College's Center for Civic Engagement, NY
"The Little Library that Could (and did!)"
Erica Freudenberger is the Director of Red Hook Public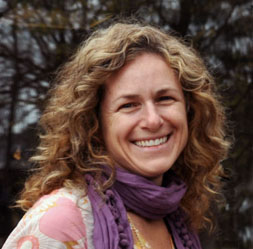 Library, designated a 5-star library by Library Journal in 2013. In 2014, Red Hook Public Library was one of ten libraries chosen nationwide to create a Public Innovators' cohort as part of the American Library Association's Libraries Transforming Communities initiative, funded by the Bill and Melinda Gates Foundation. In 2015, Red Hook Public Library was named a finalist for the Best Small Library in America Award from Library Journal and the Bill and Melinda Gates Foundation.
Erin Cannan is the Associate Director of Bard College's Center for Civic Engagement. She is a member of Red Hook Public Library's Public Innovators' cohort.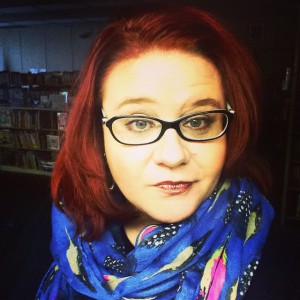 Tiffany Harkleroad, Library Assistant and Programming Coordinator, Ford City Public Library, in Ford City PA
"Dynamic Youth Programming: Art Against Bullying"
Tiffany Harkleroad has been a staff member at the Ford City Public Library since November, 2014.  Prior to that she worked as an independent consultant for the library, focusing on technology and social media training.  She has a background in mental health counseling and academic advising.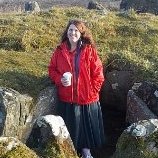 Amy Marshall, Director, Craig Public Library, AK
"If They Build It They Will Keep Coming Back"
Amy K. Marshall has been an archaeologist, conservator, curator, archivist, wreck diver, Yukon Quest Sled Dog Race Project Coordinator, musical theater director, piano teacher, bassist in a B52s Tribute Band, small business owner, blogger on The Weather Underground, DJ, waitress, line chef, horror writer, poet, and editor. She is increasingly weirded-out by the tendency of these things to devolve into third person recitations, so — I hold an M.A. in Maritime History & Nautical Archaeology and am the Director of The Craig Public Library on beautiful Prince of Wales Island in Southeast Alaska. I advocate for literacy in all its forms and was featured by The Bill & Melinda Gates Foundation in their Digital Literacy series for libraries in 2011. A 2014 YALSA/Best Buy Grant led to the creation of the 3D printer and the program at the library, and a 2015 YALSA/Best Buy Grant will put Teens in the field with scientists to research and document tsunami debris and, later, to create a virtual, student-led fieldtrip to El Capitan Cave on north Prince of Wales Island that will be available via video conferencing and Skype. I am an unabashed lover of science and unapologetic space geek. I live in Craig with my husband, two teenaged children, petulant cat, and psychotic Border collie.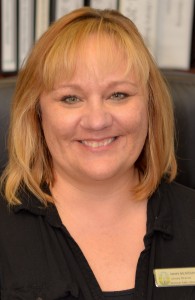 Janet McAllister, Director, Rochester Public Library District, IL
"Kickstart Community Caring"
Janet McAllister is the Director of the Rochester Public Library District. Her past speaking engagements include Reaching Forward Conference, ILA Conference, Indiana Library Association Conference and Key Note Speaker at the North Dakota Library Association Conference.  Janet was part of the management team at the Glen Carbon Library when the library received the "Best Small Library in America"  award in 2010.   Her other achievements include receiving the ILA Excellence in Marketing Best Branding Initiative in 2011 and received the 2012 Commitment to Community Award from Secretary of State and State Librarian Jesse White.
Doris Ann Mertz, Library Director, Custer County Library, SD
"The Senior Connection: Helping Technology Make Sense to Seniors"
Doris Ann Mertz serves as Director of the Custer County Library and is a Senior in the South Dakota Library Institute. Prior to her move to South Dakota in 2011, she was the Library Manager of the Williams Elementary/Middle School Library in Arizona. Doris Ann has a Bachelor of Science Degree in Forestry from the University of Tennessee, Knoxville. In her first career, she worked in fire management for the U. S. Forest Service for nine years before taking some time to be a full-time mom. She is enjoying her second career in library management and the opportunities it provides to support life-long learning in her community.
Hope Nobel, Director, Tamarack District Library, MI
"Little Free Public Libraries"
Hope Nobel is the director of Tamarack District Library in Lakeview, MI, and recently relocated from Ripley, West Virginia where she directed the Jackson County public library system.  She earned her MSLS from Clarion University, Clarion, PA; her BA from Grace Bible College, Wyoming, MI; and her Assoc. of Music from Grand Rapids Community College, Grand Rapids, MI.  Her liberal arts background and administrative experience inform her librarianship, as does her passionate use of the local library as a child (her response to the library was once aptly described as that of "a kid in a candy store").  Hope believes that the three "Rs" of an effective public library are relevant resources in response to the community, and often achieves that goal through community partnerships and collaboration.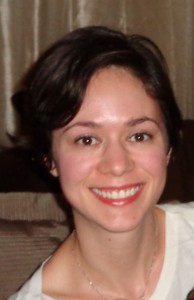 Rebecca Seipp, Outreach & Humanities Liaison Librarian, Wyndham Robertson Library, VA
"Programming Exclusively for University Staff: Blind Dates with Books & DVDs"
Rebecca Seipp is the Outreach & Humanities Liaison Librarian at Hollins University in Roanoke, Virginia. She received her MSIS from the University of Texas at Austin in 2013 and began at Hollins shortly after graduating. Prior to graduate school she worked at the Buddy Holly Center and Silent Wings Museum in marketing and special events. Rebecca loves working in small organizations where she gets to do a little bit of everything and is an integral part of the team. She also thinks that unlimited free books is a pretty great job perk, though her nightstand disagrees.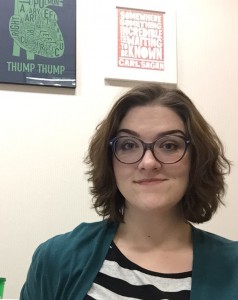 Edita Sicken, Instruction & Access Services Librarian, Manchester University, IN
"Zopim live-chat for libraries"
Edita Sicken is a 2014 graduate of the Kent State University MLIS program and is the new Instruction & Access Services Librarian at Manchester University in northeast Indiana. She has spent six years working in academic libraries from private institutions with fewer than 2,000 students to public schools with over 40,000. She believes strongly that with creativity and resourcefulness, even the smallest libraries can provide great services and experiences on par with their much larger counterparts. When not causing trouble at the library, she enjoys being an embarrassing cat mom.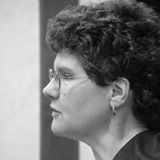 Kathe Wilson, Adult Services, Oregon Public Library District
"Passports from your Library"
Working on 20th year at this library, have held many positions, including Technical Services, Circulation, Reference, and Interlibrary Loan.  Took the online certification class to become a Passport Acceptance Agent in 2009 and have since successfully submitted hundreds of applications (and a few duds!)