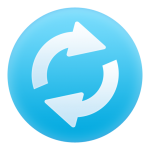 Here's an update for those of you interested in how the 2015 planning is progressing.
Registration is going gangbusters! As of this morning we have received 260 registrations and more are coming in every day. We have 1000 seats available so please continue to help us promote the event and get your friends and colleagues registered.
All but one of the speakers have confirmed their participation. Once we have all of our speakers confirmed we'll be able to set the day's schedule.
In the meantime, several of the confirmed speakers have sent us their bios and session titles. You can find this information via the Speakers link at the top of the page. We'll be sure to add submitted information as we receive it.
Thanks for your continued patience as we get everything organized. This year's conference is going to be worth all of the hard work.