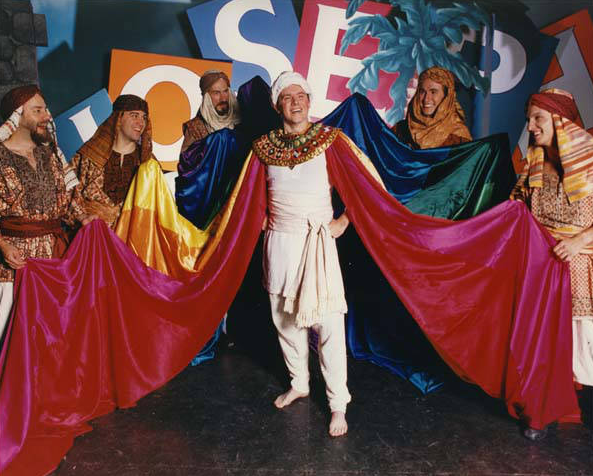 This week's #throwback features a color photograph of six actors in costume of the 1994 Omaha Community Playhouse production of Andrew Lloyd Webber's "Joseph and the Amazing Technicolor Dream Coat." This production was directed by Charles Jones and was produced by The Nebraska Theater Caravan, which is the professional touring wing of the Omaha Community Playhouse.
This image is published and owned by Omaha Community Playhouse. The Omaha Community Playhouse collection includes digitized images of the Playhouse and some of its performances. Some of the actors included in these images are Henry Fonda, Jane Fonda, and Dorothy McGuire.
Check out this collection and many more on the Nebraska Memories archive!
The Nebraska Memories archive is brought to you by the Nebraska Library Commission. If your institution is interested in participating in Nebraska Memories, see http://nlc.nebraska.gov/nebraskamemories/participation.aspx for more information.