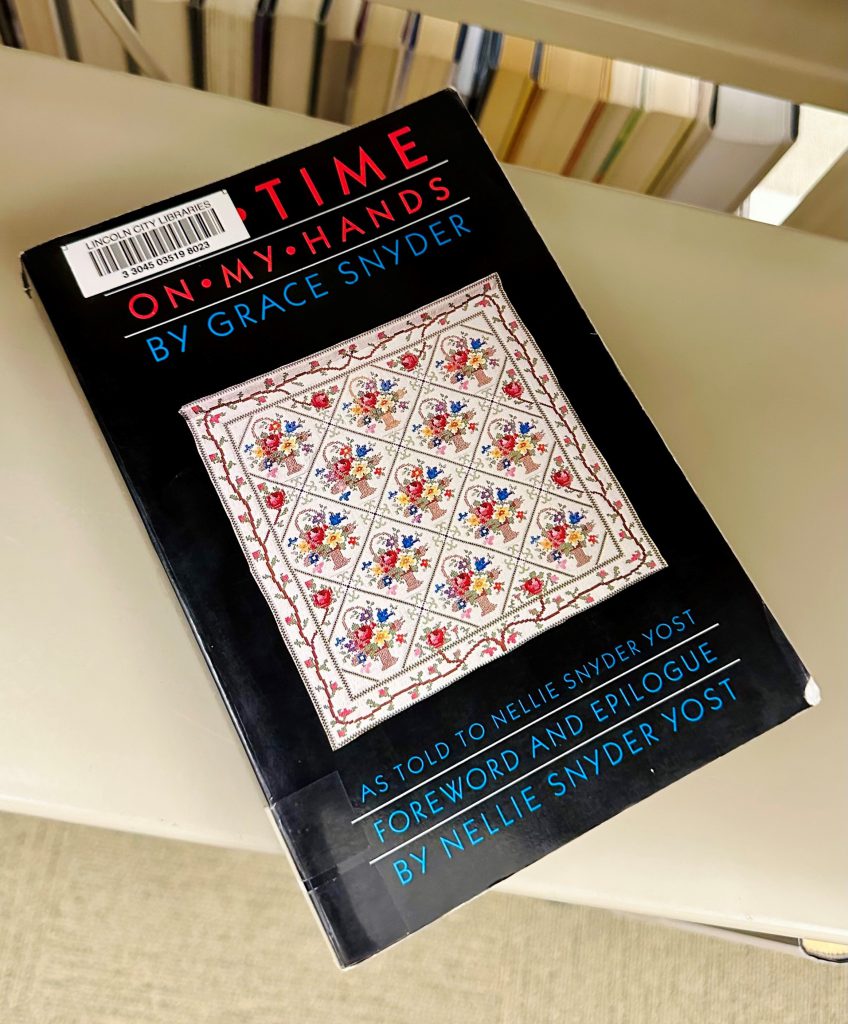 "No Time on My Hands" by Grace Snyder is now available on cartridge and for download on BARD!
Snyder grew up on the high plains of Custer County, Nebraska and lived in the western Nebraska all her life. This book serves as her autobiography, a full life in which, "I have been blessed by having no time on my hands."
"Snyder's lengthy narrative is filled with humorous incidents, and she rarely fails to see a light side to even the most dreary event. Still the pathos comes through. . . . We realize Snyder's importance as a folk artist, an outstanding quilter whose work was shown all over the country."

Denver Post
TBBS borrowers can request "No Time on My Hands," DBC01997, or download it from the National Library Service BARD (Braille and Audio Reading Download) website. If you have high-speed internet access, you can download books to your smartphone or tablet, or onto a flash drive for use with your player. You may also contact your reader's advisor to have the book mailed to you on cartridge.