It's time for another #ThrowbackThursday from Nebraska Memories!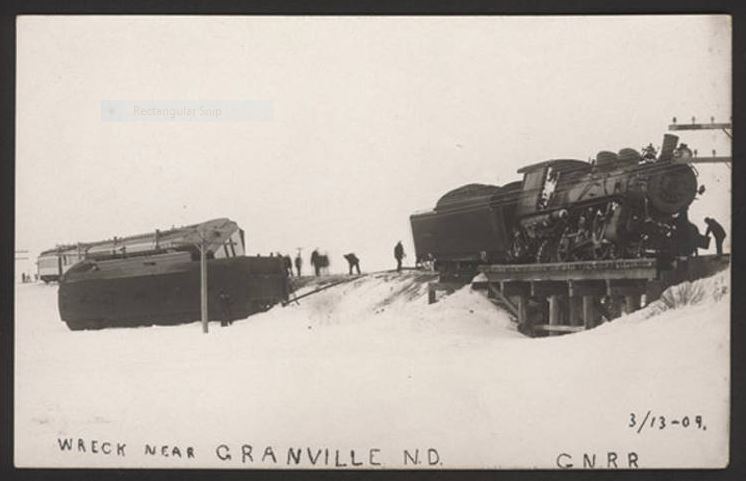 On March 13, 1909, a Great Northern Railway train derailment occurred outside Granville, North Dakota. As seen in this postcard, the engine with the coal car is still attached and is stopped on small bridge. It is leaning to one side while the coal car behind it leans in the opposite direction. A railroad car behind it has completely derailed and lays on its side in the snow. You can see workers standing on the tracks trying to repair the damage.
This week's image is owned and published by History Nebraska. Check out the full collection on the Nebraska Memories archive.
Nebraska Memories is a cooperative project to digitize Nebraska-related historical and cultural heritage materials and make them available to researchers of all ages via the Internet. The Nebraska Memories archive is brought to you by the Nebraska Library Commission. If your institution is interested in participating in Nebraska Memories, see http://nlc.nebraska.gov/nebraskamemories/participation.aspx for more information.