Hartington Public Library utilized ARPA funds to make improvements to the Library!
The Hartington Public Library used funds to purchase new chairs for its public meeting room. This room is used for public meetings as well as children's programming like StoryTime, StoryHour, afternoon movies, and regular board game club meetings. The original upholstered chairs were purchased when the new addition was built in 1997 and were showing considerable wear. The new chairs are commercial grade with chrome legs and are very durable.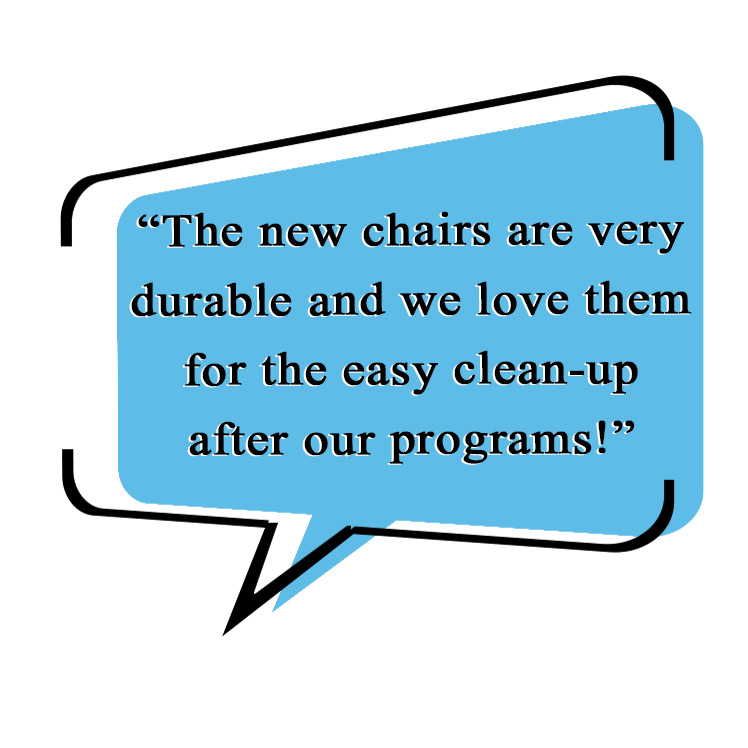 The ARPA grant also provided the library with a new water fountain and water bottle station. The older water fountain overflowed and caused damage to the library's tile floor. The new improvement helps the bathroom area become more sanitary and provides the after-school kids with a place to fill up their water bottles, as many of them stop in the library between sporting activities.
Patrons love the new upgrades and improvements made to the library!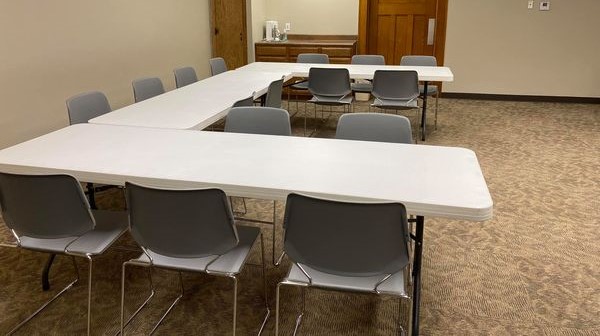 _________________________________________________________________________________
The American Rescue Plan Act (ARPA) is result of the federal stimulus bill passed by Congress. The Nebraska Library Commission received a one-time award of $2,422,166. A portion of this funding has been allocated for three projects: Formula based grant program, NLC Library Improvement Grants, and NLC Youth Grants for Excellence.
For more information about the 2021 American Rescue Plan, visit www.nlc.nebraska.gov/grants/arpa/index.aspx