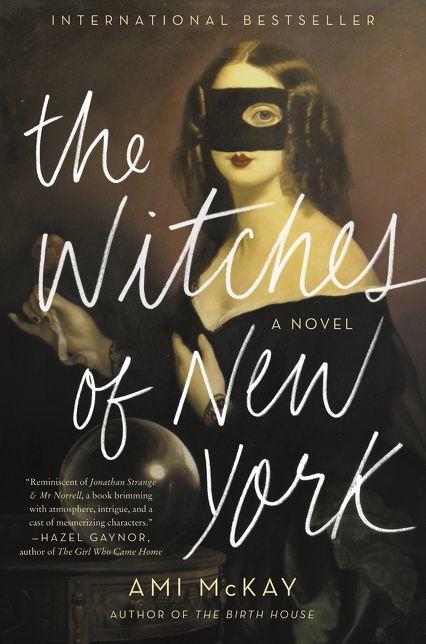 'Those averse to magic need not apply'
Historical fiction isn't usually something that I read. But, add the supernatural to the mix, and you have my attention.
The Witches of New York is a sequel to Ami McKay's The Virgin Cure. It continues the story of Moth, now called Adelaide, who is running a 'tea shop' with another witch, Eleanor. And we can't forget their raven companion, Perdu.
New York City in 1880 is full of ghosts, witches, demons, and other paranormal beings. Witches of all levels and types perform their own spells and hexes, as they need them. But, for those who do not have the natural ability, there are places you can go to have your fortune told or for magical help for issues such as insomnia, a cheating spouse, or unwanted pregnancies. Adelaide and Eleanor's Tea and Sympathy is one such place, if you know about it.
After hiring the young witch Beatrice as an assistant shop girl, the trio of witches catches the attention of a demon, who is not happy with how powerful they are becoming. Naturally, a preacher is also sermonizing on the evils of women who think for themselves, and he is encouraging his congregation to rise up against such women. The perfect group for a demon to manipulate to do his dirty work.
The Witches of New York is a well-paced novel, with lots of historical details, which I discovered I really enjoyed. Adelaide, Eleanor, and Beatrice are strong, independent, intelligent women who use their skills and witchcraft to navigate the misogynistic world of Gilded Age New York. I was very easily drawn into the lives of all of the characters and didn't want their story to end.
Luckily, if you're interested in reading more tales of these witches, there is a follow-up novella, the much shorter Half Spent Was The Night: A Witches' Yuletide. Yes, a witchy Christmas story.