My dear friend Mary, who lives two floors above me, suffered a television outage last winter. This was catastrophic since her TV is always on, serving as companion, entertainer, and white noise. Out of desperation, Mary–who in recent years earnestly believed she'd lost the concentration needed to read an entire book—picked up the copy of Barbara Kingsolver's Prodigal Summer that I'd given her. She read it cover to cover; it reminded her of her home in North Carolina, and she loved it! More importantly, she felt triumphant, proving to herself that she COULD still read books!
I wanted to keep her reading momentum going so when Nigella Lawson, a favorite food writer of ours, released a new book called Cook, Eat, and Repeat: Ingredients, Recipes, and Stories, I ordered two copies. We kept a running commentary as we consumed the pages. An entire chapter on anchovies? Are they REALLY the bacon of the sea? Saving and cooking with banana peels was a zero waste solution? Not something either of us will try. But her essay on food as a guilty pleasure? That was worth rereading together.
Nigella's book made me think of Ruth Reichl's My Kitchen Year: 136 Recipes That Saved My Life: A Cookbook, and I bought it for Mary and I listened to my copy a second time. This lead to conversations about Ruth's other books, many of which Mary owned. Just as she'd somehow missed My Kitchen Year, I'd missed For You Mom, Finally, so Mary happily lent me her copy.
I turned to Mary's own book stacks for my next recommendation, handing her an unread copy of The Guernsey Literary and Potato Peel Pie Society, by Mary Ann Shaffer. As a faithful letter writer and a lover of stationary, I had a feeling she would enjoy this epistolary book. She did and was ready for more.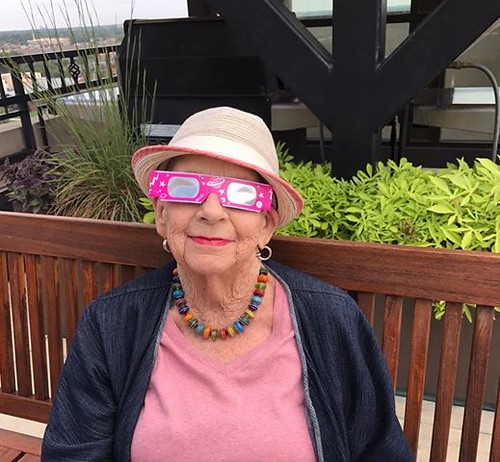 After I finished reading Andre Leon Talley: The Chiffon Trenches: A Memoir, I thought it would be a good fit for Mary knowing she had been a Women's Wear Daily and Vogue subscriber. An added bonus was Andre's North Carolina nativity. After reading the first chapter she told me she was purposely taking it slow to make it last. Mary took a reading break to watch Wimbledon but once she was finished with Andre, I handed her I.M.: A Memoir by Isaac Mizrahi because I could tell she was still in the mood for fashion designers and had a penchant for biographies.
We next tackled, The Barbizon: The Hotel That Set Women Free by Paulina Bren, recommended by a coworker. This safe haven for modern, working women was the home to many celebrities including Sylvia Plath, an author Mary had previously researched. We both finished and thought the book was interesting and worthwhile but the finest takeaway was our discussion afterwards. I was able to ask Mary questions no one had ever asked her before, and she answered them. It was an intimate communion and an evening I will never forget.
Floundering over what to offer Mary next, I ended up loaning her my copy of The Help, by Kathryn Stockett, continuing with the theme of female solidarity. Mary initially greeted this selection with reticence because she grew up in a house with hired help. However, because I'd earned her trust with my previous recommendations, she acquiesced and agreed to try it. She was hooked from the first page! When she finished it a week later, she returned it with high praise and a heartfelt thank you note I will treasure forever.
Having spotted two Rosamunde Pilcher paperbacks in Mary's collection, I gave her a copy of the The Shell Seekers, confident she would appreciate Penelope, the bohemian protagonist, and the English locations. She finished in a week, sad for it to be over and sharing that she usually skips over description but she read every word in this book. She then expressed concern that she was now spending too much time reading, but she also wanted more Pilcher books!
Most recently–and just in time for the U.S. Open Tennis tournament–I presented her with the new Billie Jean King autobiography, All In. The next day she told me she stayed up way too late the night before, using the index to cherry pick stories, and that she really needed to get more sleep! My copy of All In is on hold at the library, and I'm eager to read it so we can discuss this amazing icon of tennis and gender equality.
I have never experienced this kind of simpatico with another reader. Whatever aligned for us to enjoy so many of the same books at the same time has been a luxury. Our discussions have been a respite from the pandemic and the news, but the biggest gift is learning more about each other and deepening our friendship. It has been such a pleasure to plot Mary's reading through these last several months, and I must say I'm so grateful Mary's television stopped working!