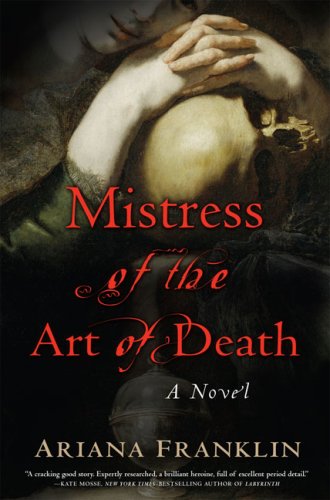 Historical Fiction meets Murder Mystery is always a good read in my book. In this case the setting is Medieval Europe, more specifically Cambridge, England. Our heroine is Adelia Aguilar, a trained doctor and what we would call a medical examiner. Rare and heretical for the time, she must pretend to be an assistant and translator for her long time Muslim protector, Mansur. Think Rizzoli and Isles, but with knights, monks, and convents.
Four children have been brutally murdered in Cambridge. The townspeople have accused the local Jewish community of the crimes and forced them to flee. The disruption to King Henry II's tax revenues leads him to ask for outside help from the King of Sicily. Thus our story begins with Adelia's summoning from the Salerno School of Medicine.
If you love procedural drama intertwined with historical facts, this is the book for you. Even better, it's a series of five books.
Franklin, Ariana. Mistress of the Art of Death. G.P. Putnam's Sons. 2007.