We tip our hat to this week's #BookFaceFriday.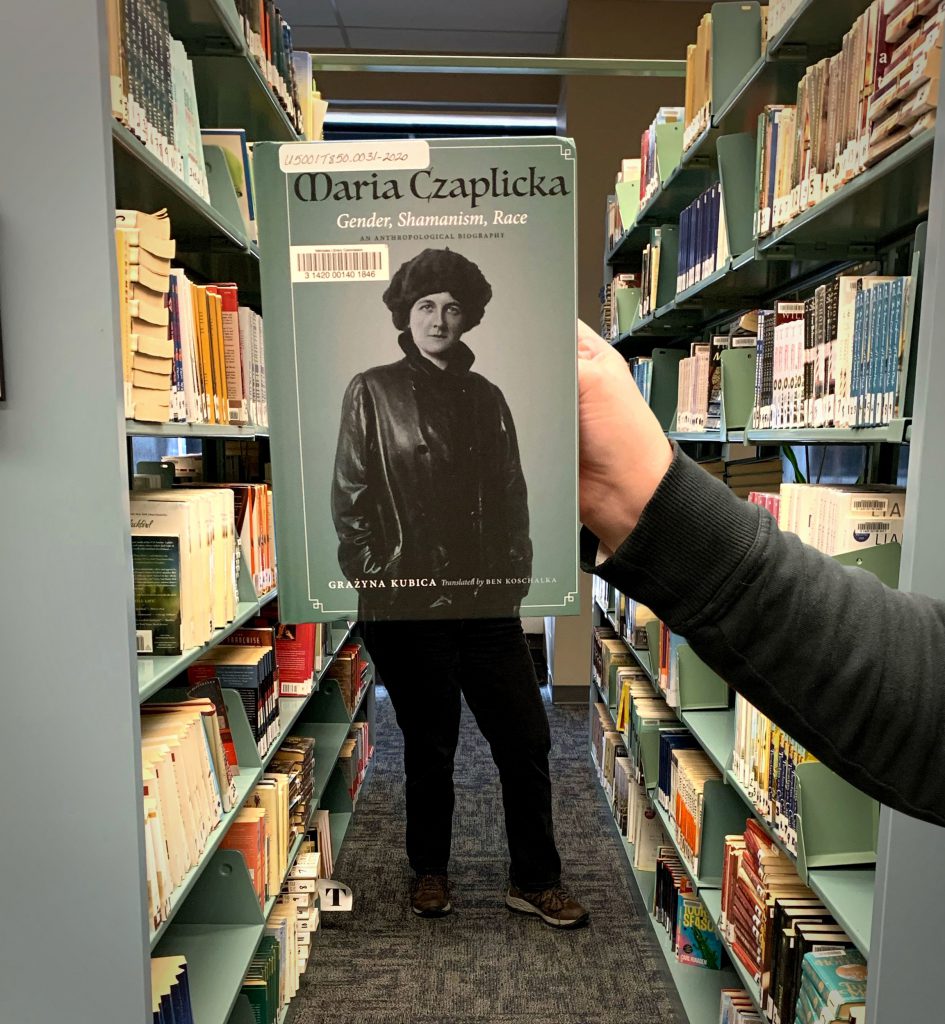 If expanding your worldview or knowledge through reading was on your list of New Year's goals, check out "Maria Czaplicka: Gender, Shamanism, Race (Critical Studies in the History of Anthropology)" written by Grażyna Kubica, translated by Ben Koschalka (University of Nebraska Press; Illustrated Edition, 2020.) The Nebraska Library Commission's Collection is always growing, the Nebraska Publications Clearinghouse receives documents every month from all Nebraska state agencies, including the University of Nebraska Press (UNP). UNP books, as well as all Nebraska state documents, are available for checkout by libraries and librarians for their patrons.
"Grazyna Kubica examines Maria Czaplicka's unfinished scientific legacy in this page-turner history of anthropology during wartime Britain. One review of Czaplicka's account of her 1915 Siberian expedition proclaimed that she 'could not be dull if she tried.' Kubica offers a full and fitting tribute to Czaplicka's indomitable spirit, her contributions to continuing debates, and the meaning of a truncated life in anthropology."—Sally Cole, professor of sociology and anthropology at Concordia College and author of Ruth Landes: A Life in Anthropology
This week's #BookFace model is Mary Sauers, NLC's Government Information Services Librarian. Mary writes the monthly Book Briefs blog post showcasing the latest UNP books that the Clearinghouse has received.
Love this #BookFace & reading? Check out our past #BookFaceFriday photos on the Nebraska Library Commission's Facebook page!