We're honoring Nebraska Veterans with today's #ThrowbackThursday!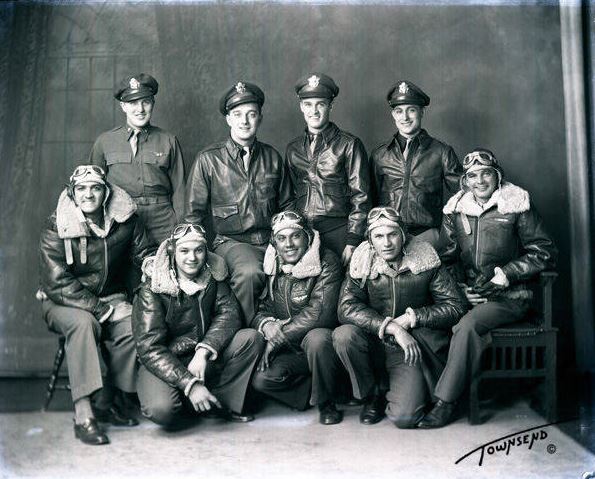 This week's #throwback features an 8″x10″ glass plate negative of Lieutenant M.J. Coulter and bomber crew. This photo was taken in December of 1943 by Alva C. Townsend.
This image is owned and published by Townsend Studio. The studio has been in continuous operation since its founding in 1888 by Timothy Townsend with his sons Alva C. and Charles. Alva continued operation until 1945 when he sold the studio. Townsend Studio holds a collection of glass plate and acetate negatives of early Lincoln and early residents. Images also include University of Nebraska and high school sports teams, state governors, and city mayors.
If you are someone who likes history, especially history about Nebraska, check out the Nebraska Memories archive!
Nebraska Memories is a cooperative project to digitize Nebraska-related historical and cultural heritage materials and make them available to researchers of all ages via the Internet. The Nebraska Memories archive is brought to you by the Nebraska Library Commission. If your institution is interested in participating in Nebraska Memories, see http://nlc.nebraska.gov/nebraskamemories/participation.aspx for more information.