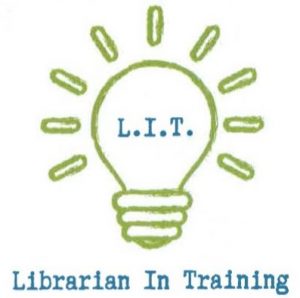 Learn how to inspire the next generation of library employees with 'Librarian in Training – For Kids!' on next week's FREE NCompass Live webinar on Wednesday, December 11, 10:00am-11:00am CT.
In this session we will describe our Librarian In Training program. LIT is a 14 week program that invites kids between the ages of 9-12 to discover how libraries work, culminating in a celebration of the children's dedication and service. LIT participants spend two weeks in every department of the library from circulation to maintenance, first meeting staff and discovering how each department operates, then completing a related project or assisting with specific tasks. LIT takes children beyond traditional job shadowing and allows them to contribute in a meaningful way to our library's work.
Presenter: Jennifer Johnson, School Age Program Coordinator, Johnson City (TN) Public Library.
Upcoming NCompass Live events:
Dec. 18 – Advocates of All Ages: Recruiting and Retaining Younger Generations as Trustees and Friends
Tuesday, Dec. 24 – Pretty Sweet Tech – Watch Me Build a Virtual World Using A-Frame
Tuesday, Dec. 31 – Summer Reading Program 2020: Imagine Your Story
Jan. 8, 2020 – Rescheduled due to technical issues – United for Libraries – Trustees, Advocates, Friends, and Foundations: The Voice for America's Libraries
Jan. 15, 2020 – Best New Children's Books of 2019: Discovering New Books for the Young and the Young at Heart
Jan. 22, 2020 – Pretty Sweet Tech
Jan. 29, 2020 – Community Engagement: Straight Talk
Feb. 5, 2020 – Best New Teen Reads of 2019

For more information, to register for NCompass Live, or to listen to recordings of past events, go to the NCompass Live webpage.
NCompass Live is broadcast live every Wednesday from 10am – 11am Central Time. Convert to your time zone on the Official U.S. Time website. The show is presented online using the GoToWebinar online meeting service. Before you attend a session, please see the NLC Online Sessions webpage for detailed information about GoToWebinar, including system requirements, firewall permissions, and equipment requirements for computer speakers and microphones.