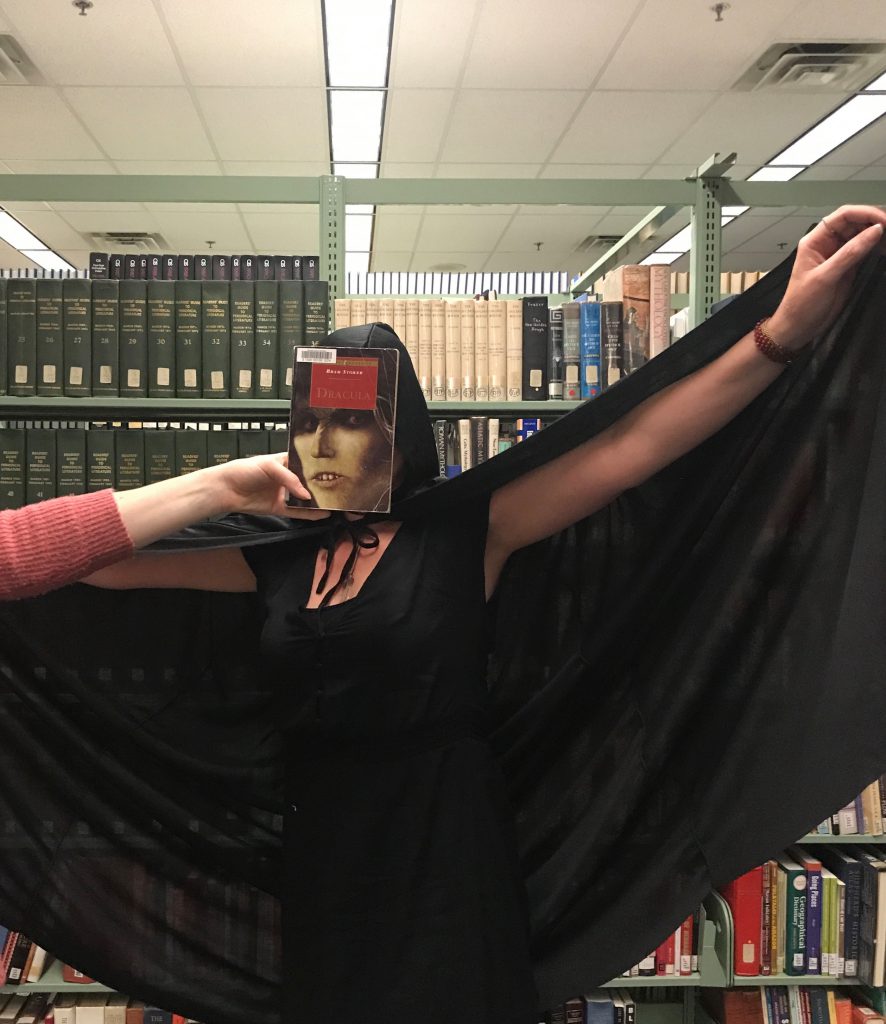 Grab your garlic and wooden stakes, we're wrapping up October with this classic tale of horror (Puffin Classics, 1994, first published 1897). Written as a series of journal entries and letters, it tells the story of the quest to destroy the evil Count Dracula and end his reign of terror.
"Those who cannot find their own reflection in Bram Stoker's still-living creation are surely the undead ." — New York Times Review of Books
This week's #BookFace model is our new TBBS Circulation Technician, Amy Irons!
Love this #BookFace & reading? Check out our past #BookFaceFriday photos on the Nebraska Library Commission's Facebook page!