Think about the last time you checked the hours of a business. Were you at home or running around town? Were you on a mobile device? Do you have a smartphone?
Statista.com
shows that 48.71% of all web traffic comes from a mobile device. That number is estimated to climb higher in coming years. For this reason, many companies are adopting what they call "mobile first" strategies. This means they are optimizing their websites for smartphone screens and tablets. Sadly, this also means it may get harder for people without smartphones to access the information they need. Times are changing, and in some ways not for the better.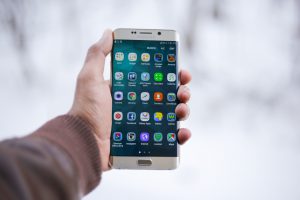 This also means libraries will have to adapt to stay relevant in a mobile-first world. Library customers are used to user experiences on Amazon, Google, and large department stores. If our library websites don't have the same visual appeal, they probably won't stay long. New customers will also be less likely to take action and come into the library. So what can we do? If you're familiar with web development, start by looking into responsive design and fluid layout as a way to make mobile-first happen. This will allow your content to automatically detect the size of the screen and display content properly. Just make sure your font sizes are legible and your objects are a good size for adult fingertips to activate. There are other ways to do this, including building a separate design for popular screen sizes, but that takes a lot more time and energy to maintain. Mobile-first means we build for mobile, then make sure it works for desktop, rather than designing for desktop screens and hoping for mobile. If users have to scroll from side to side a lot, or zoom in and out to navigate and read text, they won't stay on your site long. Next time you visit a website on your phone, think about why it works or doesn't work for you, and why you click away. Stick with what works for your library.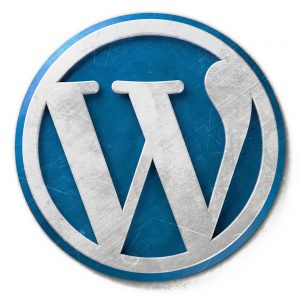 But what if you're not a developer, or don't have that kind of time? Luckily, all you need are the right tools! WordPress is a great content management solution that makes it quick and easy to set up and maintain websites. Google "best responsive WordPress themes". Choose one, make a quick test site, then hop on your mobile device and take it for a test drive. Can you read the text without zooming much? Can you click buttons without zooming, or missing the button? Is the navigation menu easy to use? If that seems easier said than done, give me a call and we can walk through the steps of mobile-first design for your library's website. If you already go through
Nebraska Libraries on the Web
, I can help you find a new, more responsive WordPress theme. If you want to make the switch, let me know at
amanda.sweet@nebraska.gov
. To learn more about Mobile-first design, check out these resources:
Responsive, Mobile-First Design Matters Now More Than Ever (Intertech)
2019 Web Design Trends (Ironistic)