An app on my phone will tell me exactly what I did on February 23, 2014. Apparently I went to a restaurant from 6:05PM to 7:23PM. It took me 23 minutes to drive back home. I was home the rest of the night.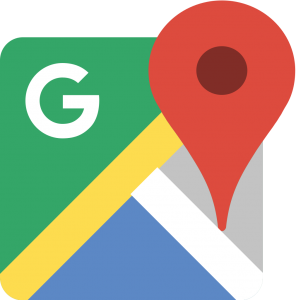 That was almost five years ago, so how do I know all this? Easy! The first app I ever downloaded was Google Maps. It has a little known feature called "Google Maps Timeline". I never read the full terms of agreement before I hit download. I just wanted to know how to get to the restaurant.
Even when I don't actively use the app, it still tracks my every move with decent accuracy. The history can only be accessed through the app or your Google account. But what if you lose your phone or your account gets hacked somehow?
Yet, I chose to keep the app. Let me tell you why. Google is very transparent about how to access, delete or edit history, disable the feature, and outlines their privacy policy. It's all right here. If the phone gets lost, I can log in through my PC and disable access.
I find it useful when I'm filling out timesheets. If you're into scrapbooking and you use Google Photos, you can set your timeline to display photos you took that day. It's great for timestamping memories.
Long story short, every piece of technology has pros and cons. Take a good look at what you're actually downloading when you add a new app to your phone. Just because an app has a feature available, it doesn't mean you are required to use it. If Google Timeline makes you uncomfortable, you are free to turn it off at any time.