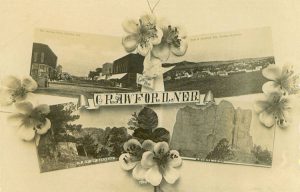 Your library has boxes and boxes of old photographs, documents and who knows what else. They're old. They're dusty.  Some are labeled. Some aren't. They've been in those boxes for years. You don't know what to do with them. You'd like find a way to preserve them, preferably in digital form, but this type of project seems overwhelming. Where do you start? How do you get started?
The good news! You don't have to go at it alone. If your town is like the one I grew up in, there's always someone or some group looking for a project.  In fact, your local historical society or museum would make a fantastic partner.  Chances are, they have the resources to help you identify those photographs.  Also, projects are easier (and more fun) when you share the workload.
But wait! There's more good news! The Nebraska Library Commission manages Nebraska Memories, an online archive of digital Nebraska-related historical and cultural heritage materials. Funded through a combination of funding from the Institute of Museum and Library Services and the Nebraska Library Commission,
Nebraska Memories
contains images digitized from photographs, negatives, postcards, maps, lantern slides, books and other materials. Working either independently or with a partner, Nebraska cultural institutions have digitized and contributed more than 5,000 items to Nebraska Memories.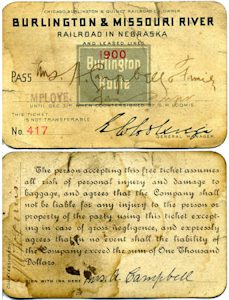 Libraries and other institutions that have partnered to digitize and upload materials to Nebraska Memories include the
Antelope County Historical Society and Tilden's Raymond A. Whitwer Memorial Library
; the
Crawford Historical Society and Museum and the Crawford Public Library
and the
High Plains Historical Society and Museum and the McCook Public Library
. I hope after reading this post, you'll find the prospect of a digital preservation project less overwhelming. Also, you might decide to reach out to a local historical society or museum in order to host a program or two on local history. If your institution is interested in participating in Nebraska Memories, see
http://nlc.nebraska.gov/nebraskamemories/participation.aspx
for more information, contact
Devra Dragos
, Technology & Access Services Director.