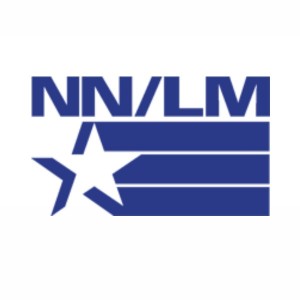 There are a wide variety of health information continuing education classes available during the month of July from the National Network of Libraries of Medicine:
From Beyond Our Borders: Providing Multilingual and Multicultural Health Information
July 3, 2017 – July 31, 2017
This class is designed to assist librarians and others who work with diverse populations in locating health information. The resources presented are selected for their emphasis on providing culturally relevant information in the preferred language of the population. Background information on refugees and immigrants in the U.S. and their unique health issues will be presented. Provides 4 CE credits towards the Consumer Health Information Specialization. To register, visit: https://nnlm.gov/class/beyond-our-borders-providing-multilingual-and-multicultural-health-information/7323. Sponsored by NNLM Greater Midwest Region.
 Making PubMed Work For You
July 10, 2017 – August 4, 2017
Are you looking to sharpen your PubMed searching skills? Then this course is for you! It will provide an overview of the system and demonstrate how to utilize PubMed features to search effectively. Topics will include automatic term mapping, search results, related articles, My NCBI, searching with MESH, journal searching, and single citation matcher. To register, visit: https://nnlm.gov/class/making-pubmed-work-you/7553. Sponsored by NNLM MidContinental Region.
 Insider's Guide to Accessing NLM Data: EDirect for PubMed
Mondays and Thursdays, July 10 – July 24, 2017, 11:00 am – 12:15 pm MT/ 12:00 – 1:15 pm CT
Students expected to attend all sessions.
This series of five hands-on, online workshops will introduce new users to the basics of using EDirect to access exactly the PubMed data you need, in the format you need. You will learn how to use EDirect commands in a Unix environment to access PubMed, design custom output formats, create basic data pipelines to get data quickly and efficiently, and develop simple strategies for solving real-world PubMed data-gathering challenges. To register, visit: https://nnlm.gov/classes/insiders-guide-accessing-nlm-data-edirect-pubmed. Sponsored by the National Library of Medicine.
 Breezing Along with the RML: Mapping Your Customer's Journey in the Library
Wednesday, July 19, 2017, 10 am MT/ 11am CT
A customer journey map provides a way to chart patrons' experiences in using both physical and virtual library spaces. It helps tell the story of a person's experience with your library from the first contact through the process of using services and resources. Journey mapping can be a great tool for any size library to recognize the needs and emotions of users, locate their "pain points" in interacting with your services, and identify potential solutions. In this webinar you will be given an overview of the topic, a brief guide to creating your own customer journey map, and additional resources to help you get started. To register, visit: https://nnlm.gov/class/mapping-your-customers-journey-library/7547. Sponsored by NNLM MidContinental Region.
 NNLM Resource Picks: PubMed Health
Wednesday, July 26, 2017, 1 pm MT/ 2 pm CT
PubMed Health specializes in reviews of clinical effectiveness research and includes easy-to-read summaries for consumers. This session will provide a basic overview of PubMed Health and highlight new features that are coming. The guest speaker is Hilda Bastian from the National Library of Medicine. To register, visit: https://nnlm.gov/class/pubmed-health/280
 Prescription for Success: Consumer Health on the Web
July 31, 2017 – August 28, 2017
This course provides an introduction to consumer health information and will cover concepts related to health literacy, the information-seeking behaviors of consumers, and the basics of MedlinePlus.gov, ClinicalTrials.gov and other reliable web pages. It will also cover sites devoted to pharmaceutical information for consumers, drug-interaction databases and herbal information. Provides 4 CE credits for the Consumer Health Information Specialization (CHIS). To register, visit: https://nnlm.gov/classes/prescription-success-consumer-health-web. Note: NNLM MCR offers funds to cover the cost of CHIS. See https://nnlm.gov/mcr/funding/mla-specializations-certification-funding for more information.
If you take any (or all) of the classes, be sure to submit your CE credits to the Nebraska Library Commission so they count towards your certification.
Holli Duggan | Continuing Education Coordinator | Nebraska Library Commission
If you have questions about the National Network of Libraries of Medicine, please contact:
AnnetteParde-Maass@creighton.edu | Education and Outreach Coordinator | National Network of Libraries of Medicine MidContinental Region