Find a book, hide a book…play Book Scavenger!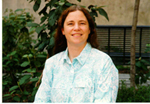 Looking for a new activity for your children and teen library users? Try finding and/or hiding a book! If you are familiar with the children's title Book Scavenger, then you may be excited to know that the fictional game is now a reality. It is similar to geo-caching, except now people are hiding books in public places and leaving written clues rather than using GPS coordinates. And, once you find the book you are encouraged to read it, then hide it somewhere else and leave clues on the web site.  What a fun way to share books you love.
If you are hiding a book for its first time, they suggest printing out a game plate to identify it as part of the Book Scavenger game.  The plate is found on this page, just scroll down a bit.
Wonder where books are currently hidden? Go here.  If you go to the web page you will find plenty of books hidden in Nebraska communities. To find only titles hidden in Nebraska, go here.  Dorchester, …Hebron, … and more.  The one hidden in Lincoln was recently found by an eager young reader!  I hope you and your library's children and teens have a great time and read a book or two.
Book Scavenger by Jennifer Chambliss Bertman tells of Emily (12) who is a big fan of the online game, Book Scavenger, invented by Garrison Griswold.  When her family moves to San Francisco she hopes she can compete in one of his local games.  She finds a copy of The Gold Bug in the BART station where Mr. Griswold was injured during a mugging.  It could be the first clue in a new game he was planning, but he is in a coma and may never wake up.  Emily and her new friend James try to find more clues while a couple of thugs try to find them.
(The Nebraska Library Commission receives free copies of children's and young adult books for review from a number of publishers.  After review, the books are distributed free, via the Regional Library Systems, to Nebraska school and public libraries.)