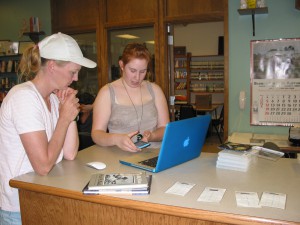 Two weeks left for Accredited Public Libraries to submit a 2016 Nebraska Library Internship Grant application to receive up to $1,000 to fund a high school or college intern in 2016! The final deadline to submit your application is Thursday, December 17 at 5:00 p.m. Interns bring a wealth of ideas and enthusiasm  to Nebraska library services–and as you can see in the attached photo, they are often invaluable as technology mentors for library customers. Details about the 2016 Nebraska Library Internship Grant Program are available at: 
http://nowhiringatyourlibrary.nebraska.gov/Internships.asp
  For more information contact:
JoAnn McManus
, Grants Program Manager, 402-471-4870 or 800-307-2665.