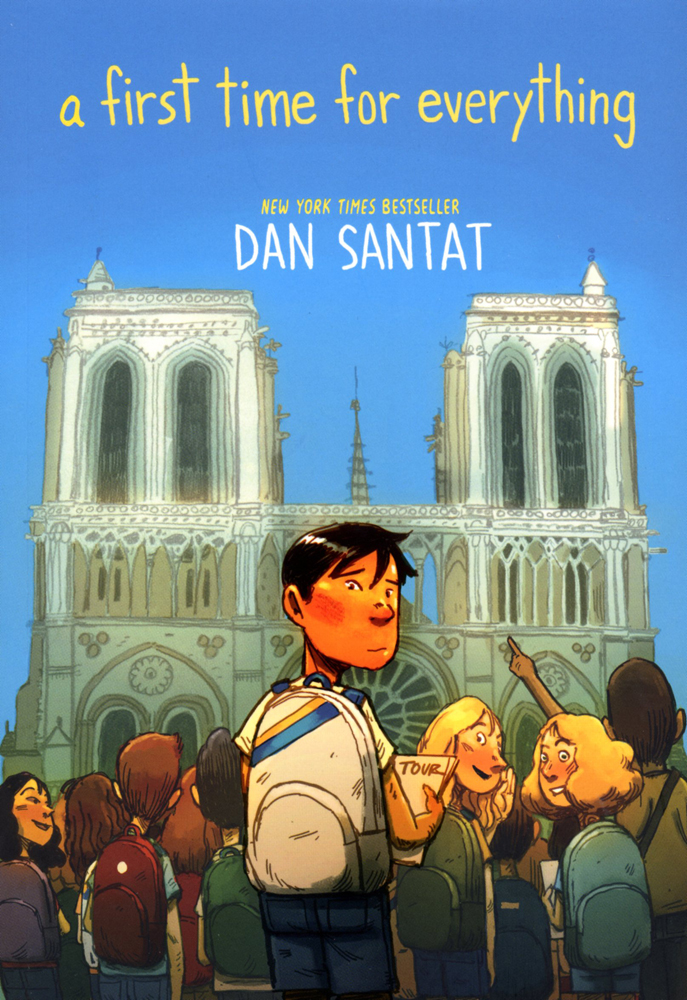 Announced yesterday, A First Time for Everything has won the National Book Foundation Award for Young People's Literature.
It is on my Summer Reading Program list for 2024 and is a memoir of a three week school trip to Europe in 1989, the summer after 8th grade. In middle school Dan learned to be "…quiet. Small. … invisible." (p. 11) Then one day, at the end of a school assembly Dan was unexpectedly asked (forced) to give his speech as practice for the speech tournament. It was a poem by A. A. Milne. He was ridiculed.
Then he took the three week school trip to Europe. Quiet at first, he slowly begins to have fun with some of the other students. And actually enjoying the trip. He does get lost in the middle of the night in France, but manages to steal a bike and find his way back (not proud of stealing the bike). Kirkus says, "Full of laughter and sentiment, this is a nudge for readers to dare to try new things." (12/15/22)
Other Finalists for the Award for Young People's Literature were:
Gather by Kenneth M. Cadow
Huda F Cares? by Huda Fahmy
Big by Vasti Harrison
The Lost Year: A Survival Story of the Ukrainian Famine by Katherine Marsh
Visit their web page to learn more. You can also see the winners and finalists in the other four categories on this web site.
Dan Santat is an author and illustrator of a variety of children and teen books, including After the Fall (How Humpty Dumpty Got Back Up Again), The Aquanaut, Sidekicks: A Graphic Novel, and Lift by Minh Lê and illustrated by Dan Santat.
Santat, Dan. A First Time for Everything. First Second/Macmillan, 2022.